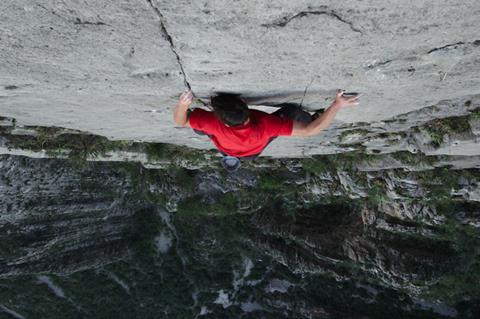 Greenwich Entertainment has picked up US rights to Mountain, documentarian Jennifer Peedom's follow-up to Sherpa, which Dogwoof is touting to international buyers in Berlin.
Oscar-nominated Willem Dafoe narrates the montage of imagery and music that spans some of the world's highest peaks from Tibet to Alaska.
Mountain focuses on the mountaineers, ice climbers, free soloists, heliskiers, wingsuiters snowboarders and parachuting mountain bikers who make the peaks their playground.
The project reunites Peedom with her Sherpa cinematographer Renan Ozturk (Meru), and features a collaboration with Richard Tognetti, artistic director of the Australian Chamber Orchestra, and British author Robert McFarlane.
Mountain received its world premiere at the Sydney Opera House with accompaniment by the Australian Chamber Orchestra, prior to the 2017 theatrical launches in Australia and the UK.
"In Mountain, filmmaker Jennifer Peedom has created a soaring, enthralling achievement that melds the visual/aural experiential approach of a movie like Baraka with the grand tradition of the berg (mountain) film genre," Greenwich co-managing director Ed Arentz said. "This is a film that truly should be seen on the big screen and appropriately it will be available in a 4k version."
"We're thrilled that U.S. audiences will have the opportunity to see Mountain on the big screen and thrilled to partner with Greenwich to make this happen," said Peedom, who produced the film with Joanne McGowan.
Lucie Touboul of Dogwoof and David Koh of Submarine negotiated the deal with Arentz.