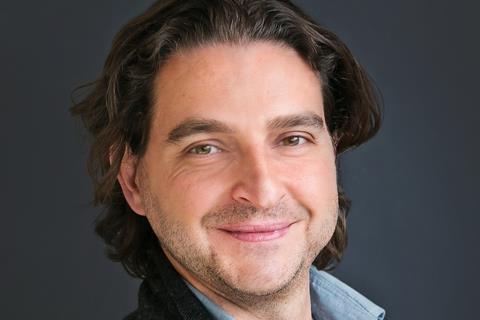 Gregoire Gensollen has been promoted to chief operating officer of Tucker Tooley Entertainment, CEO Tucker Tooley made the announcement on Monday (September 11).
In this newly created position, Gensollen will handle all film, television and virtual reality series financing, strategic planning, corporate branding and operations for the company.
Gensollen has been heavily involved in handling the financing and distribution of the company's film productions to close first-look and output deals with eOne, Square One, CDC and Italia. Gensollen is also overseeing all aspects of the financing of the upcoming Gary Oldman supernatural thriller Mary, which the company will co-finance with eOne as part of its first-look deal.
In addition, Gensollen has also handled several film packages for the company, as well as other key partnerships with new technology firms, including consulting and advising virtual reality companies in various financing and distribution strategy initiatives.
Prior to joining Tucker Tooley Entertainment, Gensollen was senior vice-president of international distribution and strategy at FilmNation Entertainment. In that role, he ran strategy and film finance and oversaw international releases for such films as The King's Speech, The Imitation Game, Nebraska, Room, Mud, Looper and Magic Mike. He was instrumental in structuring the financing deal for Denis Villeneuve's Arrival and John Lee Hancock's The Founder.
Prior to FilmNation, Gensollen was vice-president of international sales and planning at Lionsgate where he oversaw international strategic evaluations for film and television as well as Lionsgate UK's acquisitions and local productions.
"Gregoire brings both operational and strategic experience and has a combination of creative and business acumen that has proven to be an invaluable asset to the company we are building," Tooley said. "I am thrilled to see him expand his role as we look to the future."