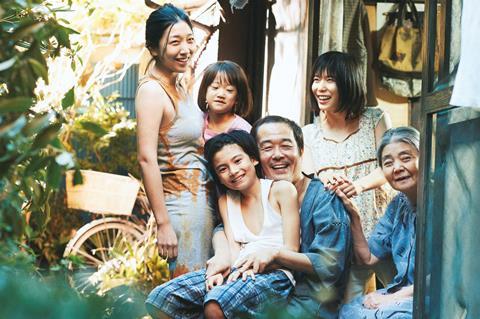 Chinese audiences are watching an increasing number of non-US international films, according to producer Jinsong Yang, whose credits include Jia Zhangke's Ash Is The Purest White, speaking via an interpreter at a panel discussing Chinese-European co-production and co-operation on at the Black Nights International Film Festival in Tallin this week.
Earlier this year, Hirokazu Koreeda's Japanese Palme d'Or winner Shoplifters grossed an impressive $12m at the Chinese box office.
Specialist distributors handling award- winning festival fare and working with China's Arthouse Circuit (National Alliance Of Arthouse Cinemas) are now able to get their films into the market more easily as they face slightly less onerous restrictions as far as censorship restrictions and the government- required box office estimations are concerned
"Manchester By The Sea had a pretty good buzz in China," said Yiran Song, director of acquisitions at Beijing-based distributor Times Vision. "We have had some outstanding performances from German films, from Spanish films, from Indian films - all kinds of stories from all kinds of countries."
She noted a further trend for European films such as Paolo Genovese's Perfect Strangers to be re-made for Chinese audiences.
Some titles are even pre-bought for China and Song pointed to Ridley Scott's All The Money In The World, as an example.
The panel pointed to demand coming from the booming onlne Chinese platforms, Tencent Video, iQiyi, and Youku, which are attracting young and curious Chinese viewers. iQiyi has its own channel showing arthouse titles which have not been released theatrically in China.
"I really found the new and classic European films I love on that platform," said Yang. "I believe European filmmakers can get some good results selling their films to those platforms in the years to come."