As Guardians of the Galaxy rockets onto screens this week, social media is buzzing over the new film.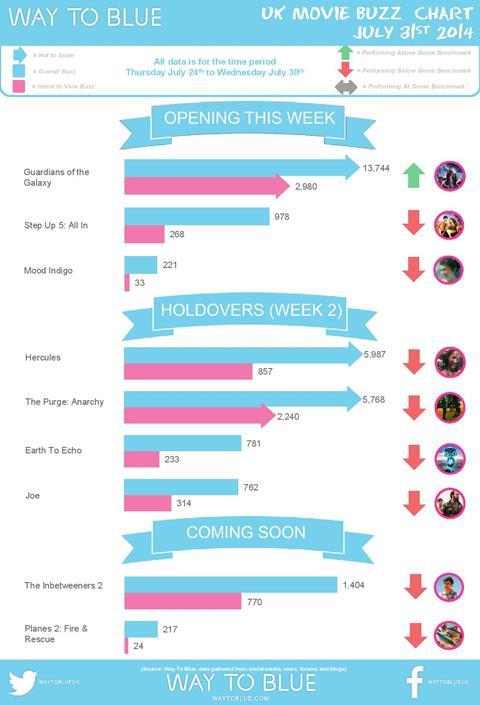 Marvel's Guardians of the Galaxy ruled social media buzz in UK from July 24-30, ahead of its opening on UK screens.
More than 13,700 comments were made on social networks, of which nearly 3,000 expressed an intent to view.
It raked in more the double the comments for the two closest contenders: Hercules and The Purge: Anarchy. However, The Purge sequel did see nearly 50% of those comments express an intent to view.
Of the films coming soon, British comedy sequel The Inbetweeners 2 generated more than 1,400 comments with more than 50% indicating they would see the film – encouraging to those hoping it will match the blockbuster success of the first film.