Paris-based company's current slate includes Toronto titles Message From The King and Brimstone.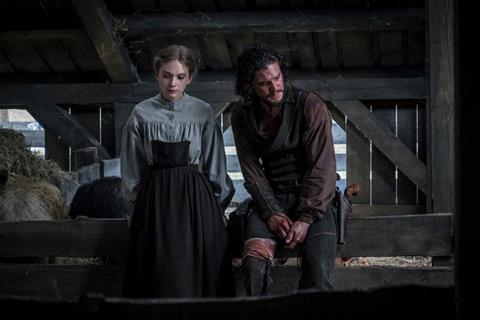 Guillaume Lirondiere has joined Backup Media as COO to spearhead production and finance at the Paris-based company.
Lirondiere served for six years as CFO and COO at Fidelite Films, working on the likes of Renoir and Enter The Void. He previously served as CFO at Paulo Branco's Gemini Films/Alfama.
"Having such an experienced professional as Guillaume joining the team is a blessing while the group is entering a new phase of its growth," commented founding partner Jean-Baptiste Babin.
Lirondiere added: "I am thrilled to join the Backup team whose financial skills and bold tastes I have always appreciated from one of their very first films, Cannes jury prize-winner Tropical Malady."
Last year, Backup ended its French tax money business and will now focus on 10-15 international productions a year, with up to five to be fully financed. Their current slate includes Fabrice Du Welz's Toronto premiere Message From The King and Martin Koolhoven's Venice and Toronto title Brimstone.
Wim Wenders' Submergence, starring Alicia Vikander and James McAvoy, Evan L. Katz's Small Crimes and Andrew Hulme's The Devil Outside all wrapped at the end of summer and are aiming for premieres in 2017.