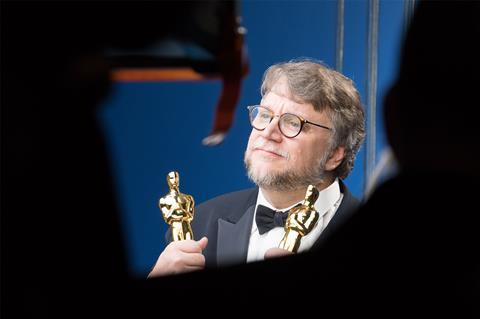 Michael Garza, Austin Abrams, Gabriel Rush, Austin Zajur, and Natalie Ganzhorn have joined the cast of Scary Stories To Tell In The Dark, which begins production this week with André Øvredal at the helm and Oscar-winner Guillermo del Toro on board as co-writer and producer.
Mark Ross and Alex Ginno are overseeing the project for CBS Films, which will distribute in the US as part of its ongoing partnership with Lionsgate. CBS Films and eOne are co-financiers on the project, which eOne will distribute directly in the UK, Australia and New Zealand, Canada, Germany, Benelux, Spain, Austria and Switzerland. Sierra/Affinity handles the balance of international sales.
Scary Stories To Tell In The Dark follows a group of teens who must solve the mystery surrounding a wave of spectacularly horrific deaths in their small town. The five new cast members join the previously announced Zoe Colletti.
Øvredal (Trollhunter) will direct from an adapted screenplay that Kevin Hageman and Dan Hageman co-wrote with del Toro and Patrick Melton and Marcus Dunstan based on the trilogy bestseller by Alvin Schwartz.
Del Toro and Sean Daniel and Jason Brown of Hivemind are producing, along with J. Miles Dale and Elizabeth Grave.
"We spent months searching for and assembling the perfect group of actors to help us realize the most terrifying adaptation that we could conceive," said Øvredal.
Del Toro added, "I am honored to support Andre's vision and, with our partners, to bring the incredible world of Scary Stories to the screen."