JK Rowling confirmed on Thursday that the anticipated Harry Potter spin-off Fantastic Beasts And Where To Find Them will unfold over five episodes.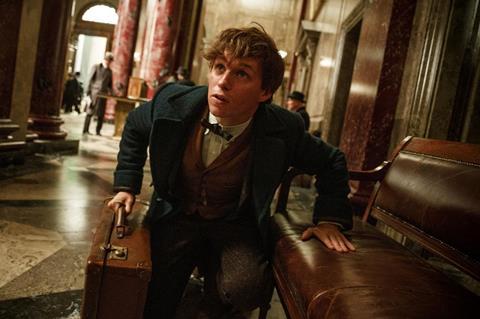 "I think, when you realise what story we're *really* telling, you'll understand that it can't possibly fit in one movie!" Rowling said in a tweet following a simultaneous fan event in London and the US.
Fantastic Beasts And Where To Find Them opens in North America and a host of major markets including the UK on the weekend of November 18 via Warner Bros.
The action centres on the character of Newt Scamander played by Eddie Redmayne and takes place in New York City roughly 70 years before Harry Potter reads Scamander's book in school.
Up until now the understanding was that Rowling had envisioned three episodes in the prequel adventure. Warner Bros recently dated the second instalment for November 16, 2018.
The development will be a cause of celebration for studio executives and keeps them in business with Rowling and this sequence of stories until well past 2020 when it is understood the third episode will open.
Rowling is applying the finishing touches to the second screenplay. David Yates, who directed the first film and is on board for the second, revealed on Thursday that the second story will take place in another major global city but did not elaborate.
Yates directed the final four Harry Potter episodes and if he signs on to all five Beasts films, it will take his tally of Rowling collaborations to nine.
Lead actor Redmayne and Don Fogler were among cast who attended Thursday's fan event.
Warner Bros sources confirmed the news.