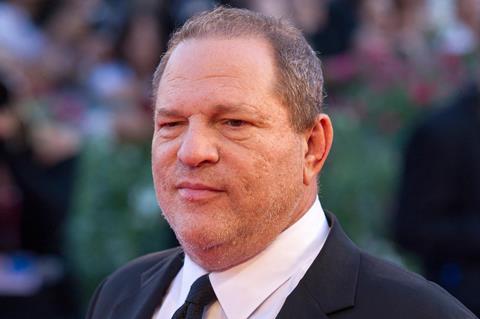 Screen understands that representatives for Benjamin Brafman are expected to comment later on Monday (14) on reports that Harvey Weinstein's attorney is leaving the defence team.
Earlier in the day ABC News and Daily Beast reported that Brafman wants to depart after clashes over streategy with the disgraced former Hollywood mogul.
The report comes at a critical juncture in the ongoing Weinstein saga as he is due to attend a preliminary trial hearing on March 7 on five sex offences charges including two for rape.
When contacted by Screen, Brafman's representatives said nothing had changed at time of writing. However sources subsequently said a further comment might emerge later on Monday.
Brafman has been a vocal and combative part of Weinstein's legal team in recent times, arguing that the indictment against his client was flawed and that the Manhattan District Attorney's Office and New York Police Department conducted themselves in an improper manner during the grand jury process.
Brafman tried to get both rape charges and one for predatory sexual assault dismissed after he claimed prosecutors failed to provide evidence of a "long term consensual relationship" between Weinstein and one of the accusers.
He further claimed that the remaining charges should be thrown out due to "additional" exculpatory evidence relating to another complaint that prosecutors did not present to the grand jury.
However a New York judge rejected the arguments last month. Brafman vowed to fight "vigorously" at trial, adding that "we are confident that Mr Weinstein will be completely exonerated."
Last week a California judge granted a motion by the defence team to dismiss claims of sexual harassment by actor Ashley Judd and said Weinstein's alleged actions were not covered by the statue cited by Judd in her suit.
Dozens of women have come forward in the past 16 months alleging impropriety by Weinstein, who has consistently denied any claim of non-consensual sex.