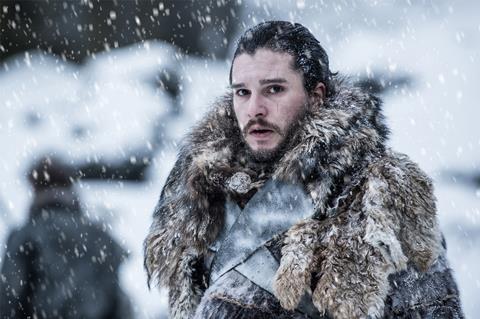 All eyes are on US network HBO as it gears up for the end of its tent-pole hit series Game Of Thrones some time in 2018, or 2019.
The blockbuster show not only draws subscribers to both its premium linear pay-TV channels and streaming services, but also bolsters the HBO brand at home and abroad.
CEO Richard Pepler was in ebullient mood about the network's future at a keynote event at MIPCOM.
HBO's launch of its own Over-the-top streaming service HBO Now in 2015, combined with a continued commitment to quality programming meant the network was well-placed to take-on the post-Game Of Thrones era, he said.
"20% of our subscriber growth has come in the last five years and we're on track to have our biggest subscriber growth in our 45-year history," he revealed.
He talked through the network's decision to launch its own broadband only standalone service in 2015, after years of being tethered to cable and satellite services.
"For most of our history, the relationship between HBO and the consumer was through an intermediary," he said.
Pepler recalled how some had suggested the creation of a streaming service would be a "cannibalistic" move, that would simply shift existing subscribers from pay-TV offerings to the streaming service.
Another big question had been whether HBO was capable of such an operation because it "had no tech DNA" in its history.
Two-and-a-half years on, Pepler said HBO Now was an integral component of the networks multilateral distibution approach at home and internationally, combining classic pay-TV channels, streaming services and licensing deals.
"What is exciting to us is that just as we're running a multilateral strategy in the US, we're running a multilateral strategy around the globe. We have licensing businesses in 140 territories around the world we have networks in 60 countries," he said.
"Technologically we will be ready at some point in the middle of next year, we'll have one global platform and will be able to deliver HBO however we choose to do it strategically."
Pepler suggested there was plenty of room in the market for HBO and other streaming platforms such Netflix, partly because HBO subscribers were often "entertainment junkies" who signed up for more than one service.
"We're not trying to be Netflix," he said. "They have grown, we've grown. They over index in our homes and we over index in theirs. It's never been about them and us."
Looking to the future shows on HBO post Game Of Thones, Pepler confirmed that five groups of writers were currently working on potential spin-offs but refused to give further details.
"Other than to say you that it's a fantastic group of writers and talent, most of whom who have lived inside the Thrones eco-system so are very, very familiar with its intricacies," he said.
"None of those groups would do anything just to do it and of course nor would we. I think we will find in this an embarrassment of riches and an exciting property for us to move forward with. I've read a couple of early bibles you never want to say something is ready before it's ready but I am excited about what I am seeing," he added.