HBO Europe has re-emphasised its commitment to feature documentary as a core part of its original programming.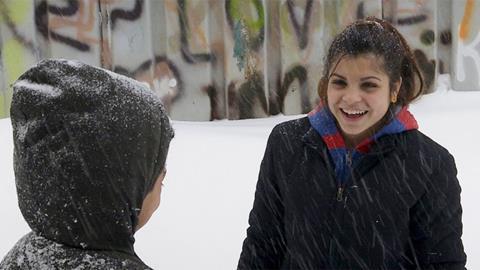 Antony Root, evp of programming and production at HBO Europe, said: "We want strong narratives with, in most cases, strong emotional storylines as well."
HBO, he elaborated, aims to support docs "with a strong point of view and a directorial voice".
Root said that provision is being made for some of these docs to have cinema releases alongside their TV showings.
"What we want is films that work well for us when they finally premiere on HBO," said Root.
He added that cinema runs can "help recognise the merits of the film and give the film a profile we can benefit from when we finally show it on the air on our service. It is a virtuous circle, really. If something warrants going in the cinema, we are very supportive of that."
HBO does not sell commercials and is not restricted in terms of the running time of its docs. "If we felt that the theatrical cut was right for us, then we would absolutely show the theatrical cut," Root stated.
New docs
Among the more high profile projects HBO is currently backing is Chuck Norris vs. Communism, the new feature doc being made by London-based Vernon Films and Passion Pictures, and executive produced by John Battsek. The film is directed by London-based Romanian documentary maker linca Calugareanu and will be ready for 2015.
It tells the extraordinary story of Irina Nistor who dubbed more than 5,000 foreign blockbusters - including martial arts action movies from Norris, Van Damme and Bruce Lee - that entered Romania illegally, smuggled in by mysterious entrepreneur Toader Zamfir. Her voice became a symbol of freedom.
Also being supported by HBO is Houston We Have A Problem, a new docudrama looking at the conspiracy theory behind the alleged Yugoslavian space programme of the early 1960s. This is directed by Ziga Virc, an Academy Award nominated director for his student film Trieste Is Ours!.
Alexander Nanau's HBO-backed Toto And His Sisters (sold by Autlook) has been feted widely on the festival circuit since its premiere in San Sebastian, winning top prizes at Zurich, Warsaw and Jihlava.
HBO also backed Alexandru Belc's recent Cinema, Mon Amour, a doc about cinephilia and the extraordinary efforts made to keep old Romanian cinemas open.
There have been three HBO-backed docs screening at International Documentary Festival Amsterdam (IDFA) this week:
Hanna Polak's Something Better To Come, screening in the main competition and sold by Films Transi;


Agnieszka Zwiefka's The Queen Of Silence, also in IDFA's main competition and sold by Deckert Distribution;


Marcell Gerő's Cain's Children (screening in Best Of Fests and also sold by Deckert).
HBO Europe is ready to support filmmakers outside eastern Europe - as long as the film has a relevance to the region and is committed to supporting new talent. Supporting docs, Root said, is "part of the brand building exercise" at HBO "as much as it is about ratings and numbers".
Backing docs
Root confirmed that the premium pay TV service is looking to back roughly 12 documentaries a year. These will come from Poland, Czech Republic, Hungary, Romania and from other countries in the region.
"The primary purpose of all the original programming in both fiction and documentary is to make an impact in the home market," Root commented.
"In other words, if you make a Czech film that resonates with a Czech audience, that will encourage people to subscribe to our service."
HBO Europe provides basic and premium channels to 15 countries in the European region including Hungary, the Czech Republic, Slovakia, Poland, Romania, Bulgaria, Moldova, Slovenia, Croatia, Serbia, Kosovo, Montenegro, Macedonia and Bosnia and Herzegovina, the most recent addition being the Netherlands, in a joint venture with Ziggo, the leading Dutch cable provider.