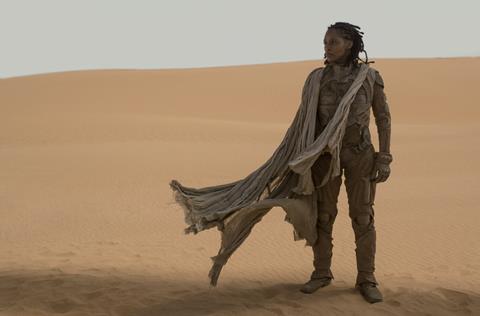 HBO Max and HBO snagged a total of 73.8m subscribers worldwide by the end of 2021, beating the 70m-73m total that executives at the streaming service's parent had been predicting.
The number was revealed by AT&T ahead of the company's fourth quarter financial report later this month. WarnerMedia, which launched HBO Max in the US in 2020, is owned by AT&T but is currently being spun off in a merger with TV giant Discovery.
WarnerMedia had previously raised its prediction for year-end subscribers for the streaming service from 67m-70m after reaching 69.4m by the end of the third quarter.
HBO Max, whose subscriber numbers are always combined with those for premium cable network HBO, is thought to have had a stronger than expected quarter thanks to the premieres of series such as Sex And The City sequel And Just Like That and the availability of features such as Dune and The Matrix Resurrections as simultaneous theatrical and streaming releases.
The service has also been boosted by the start of its international roll out, with launches in 39 markets in Latin America and the Caribbean last June and in Sweden, Denmark, Norway, Finland and Spain last October. Max is scheduled to launch across most of Europe in 2022, though not in the UK, Germany or Italy because of HBO's existing partnerships in those territories with Sky.