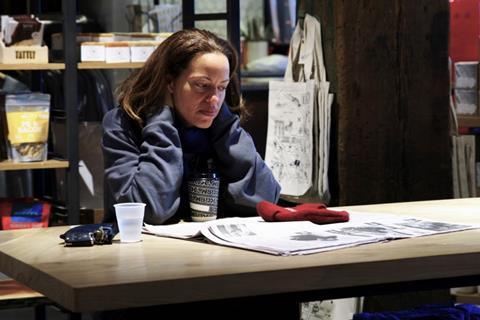 HBO Max has acquired US rights to Sundance music industry sexual misconduct documentary On The Record after Oprah Winfrey pulled it from Apple TV+ before the festival.
Kirby Dick and Amy Ziering directed the Documentary Premieres selection from Impact Partners and Jane Doe Films, in which music industry executive Drew Dixon grapples with her decision to become one of the first women of colour in the wake of the #MeToo movement to publicly accuse hip-hop mogul Russell Simmons of sexual misconduct. The film chronicles the stories of several other accusers as well.
On The Record made headlines in the run-up to the festival after Winfrey removed her name from the executive producer roster and pulled it from Apple TV+, with whom she has a deal, citing inconsistencies with the film.
While Winfrey refuted suggestions that she caved in to pressure from Simmons to pull the film, her actions were a source of disappointment to Dixon, who had hoped the film would retain the influential media personality's seal of approval.
Dick and Ziering's Jane Doe Films produced with Jamie Rogers and Amy Herdy, while Dan Cogan of Impact Partners, Regina K Scully of Artemis Rising, Ian Darling of Shark Island, and Abigail Disney of Level Forward served as executive producers.
HBO Max brokered the deal with UTA Independent Film Group on behalf of the filmmakers.