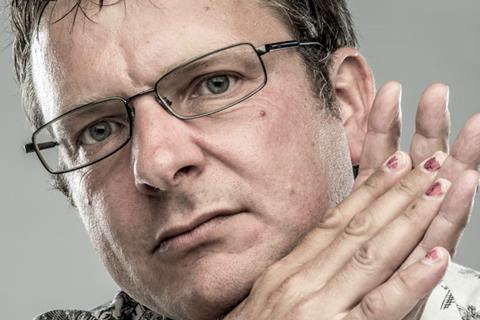 Head Gear Films' Phil Hunt is partnering with Australia-New Zealand horror distribution specialists Monster Pictures on (Yet) Another Monster Company (YAMC), a New Zealand-based label for developing, distributing and financing horror and genre titles.
YAMC has an investment partnership with Hunt's UK firm Head Gear, and is looking for projects from writers, directors, producers and creative teams. Operating out of New Zealand, YAMC has plans for an Australia-based version in the future.
The company is already in production on its first title Grafted, a coming-of-age body horror from New Zealand filmmaker Sasha Rainbow, which YAMC will distribute and for which Head Gear has provided investment.
Grafted is shooting around Tamaki Makaurau in Auckland, and stars Joyena Sun, Jared Turner, Jess Hong and Eden Hart. The film tells the story of a Chinese student who travels to New Zealand to complete the scientific work of her deceased father only to find a new way of achieving popularity, one bloody body at a time.
It is produced by Murray Francis of New Zealand's Propaganda, with Leela Menon and Fraser Brown of Fluroback. Lee Murray, Mia Maramara and Hweiling Ow wrote the script.
It is a debut feature for Rainbow, who was nominated for a Bafta for best British short film in 2020 for Kamali, which was also longlisted for the Oscars.
Monster Pictures has previously handled the Australia-New Zealand releases for titles including Brandon Cronenberg's Possessor and Julia Ducournau's Raw.
"We want to create a self-sustaining model that will support filmmakers from development through to release, where financing and, most importantly, distribution is already attached," said Grant Hardie, Monster Pictures director of the YAMC launch.
"Having seen great success with financing New Zealand and Australian movies since I launched Bankside Films over 15 years ago, the next step of creating a local distribution company in New Zealand was an obvious one to really expand the international presence of both our UK distributors, Bohemia Media and (Yet) Another Distribution Company," added Hunt.