French film-maker had just completed Odd Job (Un Petit Boulot).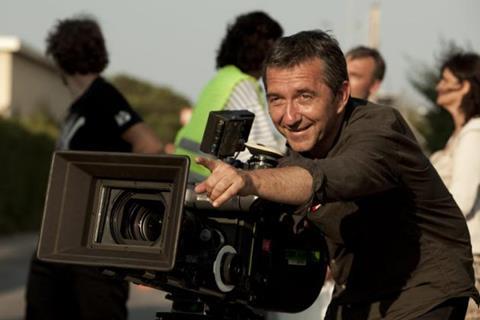 French director Pascal Chaumeil, best known for the 2010 romantic comedy hit Heartbreaker (L'Arnacoeur), has died aged 54.
"He died on Thursday (August 27) from cancer," his widow Camille Chaumeil told Agence France Presse on Monday.
"He really lived for cinema. He dreamt of being a director from the age of 15."
Chaumeil was in the throes of completing post-production on his final film Odd Job (Un Petit Boulot) when he died, starring Romain Duris as an unemployed factory worker who takes on a hitman job to make ends meet.
Gaumont International, which launched sales on the film in Cannes, told ScreenDaily that first images would be available at the American Film Market (AFM) in November and that the feature was expected to released in France in January 2016.
Chaumeil cut his directing teeth on the sets of Régis Wargnier and Luc Besson in the 1990s, working as the latter's first assistant director on Léon: The Professional and second unit director on The Fifth Element.
He then moved into television where he directed early episodes of popular French crime series Spiral and legal drama Avocats & associés.
But it was Monaco-set Heartbreaker which put Chaumeil on the map at home and abroad.
Starring Duris as a professional relationship breaker opposite pop singer and actress Vanessa Paradis as his intended target, the film took $37m in France in 2010 and sold to 30 territories worldwide.
The film was produced by Duval Adassovsky, Yann Zenou and Laurent Zeitoun of Paris-based Quad, producers of the global hit Untouchable a year later.
After Heartbreaker
Spurred by the success of Heartbreaker, Quad and Chaumeil re-teamed on Fly Me to the Moon, (Un Plan Parfait), a globe-trotting comedy romance starring Dany Boon and Diane Kruger.
But the combination of household name Boon and Kruger, glossy production values and exotic settings, which ranged from Moscow to a Maasai Mara Reserve in Kenya, failed to ignite audiences and critics alike and the ambitious production failed to recoup at the box office.
English-language work
In recent years, Chaumeil also branched out into English language works, directing A Long Way Down, a suicide-themed comedy starring Pierce Brosnan, Toni Collette, Imogen Poots and Aaron Paul.
The film, re-titled Up And Down for French audiences, is due to open the 26th Dinard British Film Festival (Sept 30-Oct 4).
He also directed the first two episodes of the Franco-British TV series Spotless, about a crime scene cleaner whose life is thrown into disarray by the arrival of his brother.
Industry reaction
The French film industry paid tribute to Chaumeil following news of his death.
"When a person who has changed your life dies, a part of you dies also. My extraordinary friend Pascal Chaumeil has died," tweeted Zeitoun.
French cinema guild l'ARP described Chaumeil as "filmmaker without borders" and a respected and well-liked figure, renowned for his gentleness, who would be sorely missed.