EXCLUSIVE: AMP International boards sales on US sci-fi horror; buyers come flocking.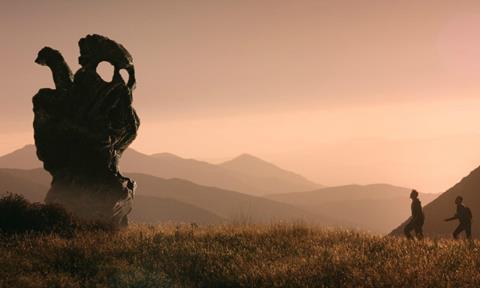 London bases sales outfit AMP International has boarded international rights to US sci-fi horror The Endless, the Tribeca buzz title which was acquired by Well Go USA for North America after a bidding war.
The Endless tells the story of two brothers who return to the death cult from which they fled a decade ago, to find that there might be some truth to the group's otherworldly beliefs.
Written, directed by and starring Justin Benson and Aaron Moorhead the film is produced by David Lawson of Snowfort Pictures, Leal Naim and Thomas R. Burke of Love & Death Productions and Benson and Moorhead themselves. Frederick Pfaff and Robert Pfaff executive produced.
Deals already closed include Arrow Films in the UK, NonStop Entertainment in Scandinavia, Benelux and Iceland, M2 Films for all Eastern Europe, Moviecloud in Taiwan and Front Row in The Middle East.
Multiple offers are being considered in the remaining territories.
James Norrie commented: "With The Endless, Justin and Aaron have crafted an insanely original piece of genre filmmaking. As creepy as it is thought provoking it already feels poised to join the pantheon of cult classics. We are over the moon to working with them to bring it to a wider audience".
The filmmakers added: "We're thrilled to be working with AMP to bring The Endless to an international audience. Every step of telling this story has had the aim of resonating universally, and AMP's early success in world sales with perfect distributors for this film is proof that we hit our mark. AMP has incredible taste and we're excited to be partnered with them in taking The Endless out to the rest of the world."