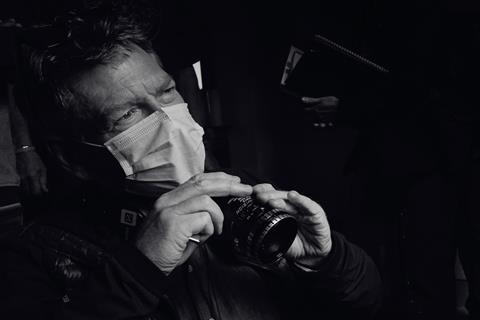 The Omicron-driven Covid spike is starting to hit awards season in Hollywood, with the Palm Springs International Film Festival, the American Film Institute (AFI) and the British Academy of Film and Television Arts (Bafta) all canceling in-person events set for January.
The Palm Springs International Film Festival has canceled its January 6 awards ceremony, where recipients were due to include Nicole Kidman, Kenneth Branagh and Penelope Cruz.
The screening portion of the festival, set to run from January 7 to 12, will go ahead, though attendees will need to give proof of vaccination and wear masks.
The Palm Springs International Film Society said it was canceling the awards ceremony "out of an abundance of caution to ensure the health and safety of the honourees, patrons and staff." Organisers said they will soon provide details of a partnership with TV show Entertainment Tonight to honour award winners.
Bafta, meanwhile, has called off its Tea Party, a traditional awards season gathering that was set to take place January 8 in Los Angeles.
In a statement, Bafta said that "given the uncertainties around the impact this current Covid-19 variant will have on our community, the prudent decision for Bafta and our attendees is to delay resuming these large-scale events in Los Angeles."
The AFI is postponing its awards luncheon, set for January 7, but plans to reschedule the event on a later date.
President and CEO Bob Gazzale said the Los Angeles event would be postponed "until we can properly celebrate the artists in a manner worthy of the gifts they have given the world."
The event had been set to celebrate the AFI's recently announced ten movies and ten television programmes of the year, among them The Power Of The Dog, West Side Story, Succession and The Underground Railroad.
In other Covid-related developments, Lionsgate is believed to have temporarily closed its Santa Monica office this week because of positive Covid tests among a handful of employees. And Lionsgate-owned Starz has reportedly taken similar action because of an outbreak among its employees.
In Canada, officials in Quebec have announced that cinemas, as well as schools, bars and gyms, must close by 5pm local time as part of the province's measures to limit the effects of the Covid surge.
Cinemas in the US have not yet been affected by the surge and many saw strong business last weekend with the record-setting opening of Spider-Man: No Way Home.