Martin Scorsese, Jim Gianopulos, Ava DuVernay among well-wishers.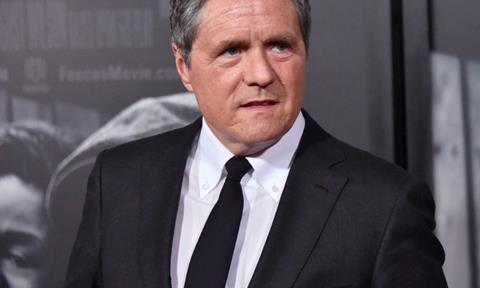 Hollywood is paying its respects to the former Paramount chairman and CEO Brad Grey, who died unexpectedly on Sunday from cancer at the age of 59.
Martin Scorsese issued a statement that read: "Brad Grey was a true friend, and he genuinely loved movies. Our professional relationship started with The Departed, which he basically shepherded into existence – sadly, he is uncredited as a producer on that picture, but that's the title he deserved.

"He and I worked together on every picture I made since – all the way through Silence, and he was always extremely protective of the creative process, very careful to keep it separate from all infighting and financial entanglements — in other words, the business. Like so many of Brad's friends, I'm in a state of shock."
Jim Gianopulos, who recently replaced Grey as Paramount chairman and CEO, said: "All of us at Paramount are deeply saddened by the news of Brad Grey's passing. He was at the helm of the studio for over a decade and was responsible for so many of its most beloved films.

"We extend our deepest sympathies to Cassandra, Max, Sam, Emily and Jules Grey, along with Brad's mother, brother and sister. I was proud to call Brad a friend, and one I greatly admired. He will be missed by us all, and left his mark on our industry and in our hearts."
Sopranos creator David Chase said: "Brad was a grand partner and colleague. His taste was exquisite, he was so intelligent. When you went to pitch with Brad, it was actually fun. He had such confidence underneath a cool, amused exterior. The thing I will remember most about Brad is his generosity. He loved movies, he loved entertainment, he loved life. He loved his success and he made sure to share it with the people who surrounded him. I'm going to miss him terribly."
Grey's death came as a shock when his publicists issued a statement from his family on Monday.
He served as chairman and CEO of Paramount Pictures for 12 years and before that enjoyed a successful career as a talent manager at Brillstein-Grey Entertainment, was an original founder of Plan B, and produced television and films.
One-time head of production at Paramount Pictures Robert Evans was one of many well-wishers who took to Twitter: "#BradGrey. One of my best friends in Hollywood one of Hollywood's biggest assets," Evans wrote. "From CEO of #Paramount to #BrowneUniversity [sic] I'm in tears."
Director Ava DuVernay wrote on Twitter: "Before SELMA was released, he invited me to dinner. Fab stories. Good laughs. And shrewd advice that I still use. May his soul be at rest."
Guardians Of The Galaxy Vol 2 writer-director James Gunn wrote on Twitter: "Rest in peace, Brad Grey. He was always good to me, in the small passing moments we had. My heart goes out to his family and loved ones."