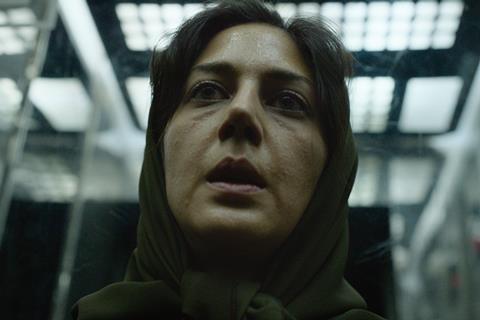 Ali Abbasi's serial killer drama Holy Spider has divided Screen's Cannes jury grid critics, while Valeria Bruni Tedeschi's Forever Young landed on the grid with the lowest average score so far.
Holy Spider, which follows a female journalist investigating the murder of sex workers in Iran, achieved a 2.1 average (with one score still to come in). The Telegraph's Tim Robey and Robbie Collin and Meduza's Anton Dolin awarded it a four (excellent), but it also picked up a zero (bad) from Die Zeit's Katja Nicodemus and three ones (poor), dragging down the average.

Abbasi was last in Cannes in 2018 with Un Certain Regard title Border, which went on to secure an Oscar nomination.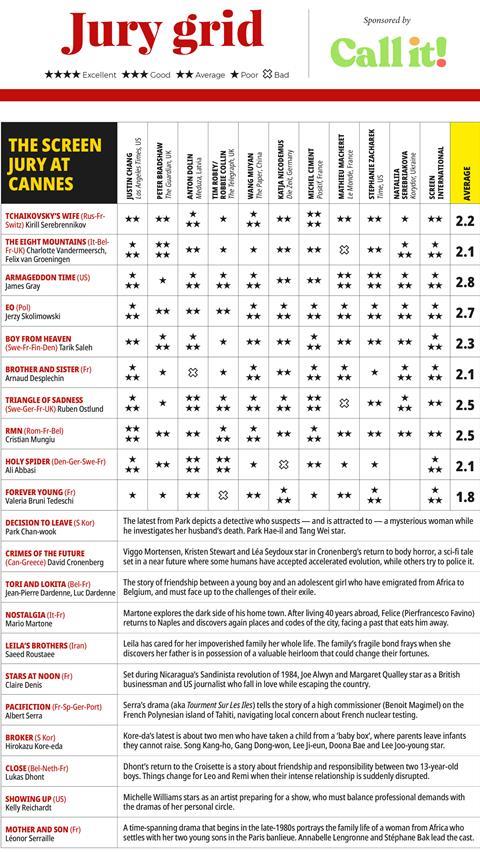 Click top left to expand
Bruni Tedeschi's Forever Young struggled to impress critics, recording the lowest score so far this year with a 1.8 average (also with one score still to come). It was awarded a zero from the Telegraph's critics, three ones and three threes (good)
The 1980s-set drama follows a group of actors at the Paris-based Les Amandiers theatre school who experience their first tragedy. Tedeschi previously appeared on the grid with 2013 Competition title A Castle In Italy, which scored 1.5.
With almost half of the titles scored, none have yet achieved an average score of three or higher. Park Chan-wook's Decision To Leave and David Cronenberg's Crimes Of The Future are up next up on the grid.