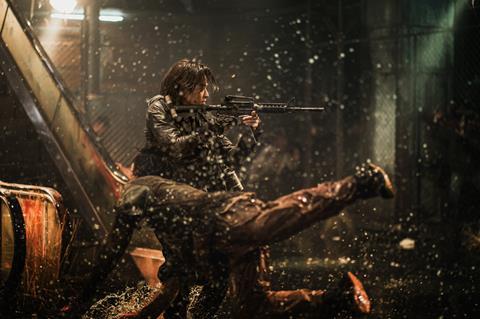 Hong Kong's cinemas are set to reopen on Friday (August 28) as the city appears to have brought under control a third wave of the Covid-19 coronavirus that emerged in mid-July.
Films set to play this weekend include Unhinged and Yeon Sang-ho's zombie hit Peninsula, which both had their releases postponed when the virus reappeared, along with several titles that were playing in July including Disney's Onward and When Hitler Stole Pink Rabbit.
Several Hong Kong movies that had their run interrupted are also on offer this weekend, including Beyond The Dream, My Prince Edward, Suk Suk, Legally Declared Dead and A Choo. Tickets are also on sale for the reissue of Bernardo Bertolucci's The Last Emperor, which recently had a successful run in Taiwan. Christopher Nolan's Tenet is still listed under "coming soon".
Cinemas will still be subject to social distancing measures, including the requirement that "tickets to be sold and seats to be occupied of each house for film screening must not exceed 50% of the seating capacity of the house" and "seating must be arranged in a way that no more than two consecutive seats in the same row may be occupied".
The government ordinance also stated: "no eating or drinking inside a house; as well as cleaning and disinfection of each house must be conducted after each screening."
The reopening of cinemas, gyms and beauty parlours was announced by the Hong Kong government on Tuesday, along with an easing of the rule that required restaurants to close at 6pm. Restaurants can stay open until 9pm from Friday, but with only two people at each table.
Hong Kong's cinemas were closed between March 28 and May 8 as the city battled the second wave of Covid-19, caused by residents returning from the US and Europe, then closed for a second time on July 15 when the third wave emerged. Before this point, Hong Kong had less than 2,000 cases of infection and just four death. Those numbers have since risen to 4,711 cases of infection and 78 deaths.