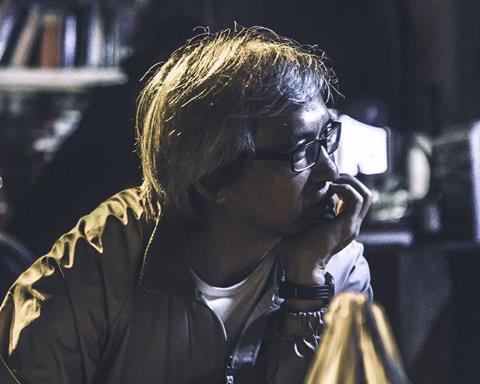 Benny Chan, widely regarded as one of Hong Kong's leading action directors, has died aged 58.
Chan was suffering from nasopharyngeal cancer. He had fallen ill while shooting Raging Fire, starring Nicolas Tse and Donnie Yen last year, and handed post-production of the film to his colleagues. He had spent the last few months hospitalised in Hong Kong.
Chan's career started at Hong Kong broadcaster TVB where he worked as an assistant director to Johnnie To and later became a director.
His early films include iconic action titles such as A Moment Of Romance (1990), starring Andy Lau; Big Bullet (1996), with Lau Ching Wan; and Gen-X Cops (1999), starring Nicolas Tse, Stephen Fung and Daniel Wu, who at the time were all at the start of their careers.
He soon became known for police and crime-themed action dramas, including New Police Story (2004), a reboot of the Police Story franchise starring Jackie Chan, Divergence (2005), Invisible Target (2007) and The White Storm (2013).
However, his hits also included action comedies such as Rob-B-Hood (2006), also starring Jackie Chan, as well as period action films including Shaolin (2011) and Call Of Heroes (2016).
His latest film Raging Fire, produced by Emperor Motion Pictures, is currently awaiting theatrical release.
Several Hong Kong directors and stars took to social media yesterday to express their grief.
Actor Daniel Wu said on Twitter: "Today I was truly saddened to find out that Hong Kong legendary director Benny Chan had passed. Gen-X Cops, Divergence, New Police Story, I did some of my best work under his guidance. I will miss you."
Actor-turned director Stephen Fung tweeted: "Shocked to hear the passing of Director Benny Chan. Not only was he a strong force behind Hong Kong cinema. He was kind, moral, a true gentleman. We will miss you. Rest In Peace."
Chan is survived by a wife, a son and a daughter.