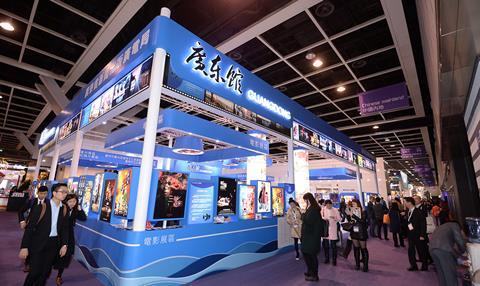 Hong Kong International Film and TV Market (Filmart) has confirmed that it will take place as a digital event on its originally planned dates of March 15-18.
Filmart was held online this year during August, after postponing its dates from the market's usual March timing, due to the Covid-19 pandemic.
The news comes shortly after Berlin Film Festival confirmed that the European Film Market (EFM) has been postponed for a few weeks and will take place online from March 1-7, 2021. The festival is still aiming for some form of physical competition screenings in March and a public event for audiences in June.
According to organisers, the Hong Kong Trade Development Council (HKTDC), the inaugural Filmart Online showcased more than 2,100 film and TV productions and had 7,000 registered participants from 72 countries and regions. More than 80% of the participants were from Asia.
HKTDC said Filmart Online aims to "unite even more international industry executives in its marketplace to connect and collaborate". It also pledged to help participants to prepare for business recovery by "inviting industry leaders and veterans to share their views about market outlooks, macro developments, technological advancements etc".
Hong Kong has been relatively successful in containing Covid-19, but is currently experiencing a fourth wave of infections, which appears to have emerged from the ballroom dancing lessons attended by the wealthy wives of local tycoons.
At the time of writing, Hong Kong had recorded 8,301 cases of infection since the beginning of the pandemic and 132 deaths. Only Hong Kong residents are allowed the enter the territory and must comply with a two-week hotel quarantine if they test negative on arrival.