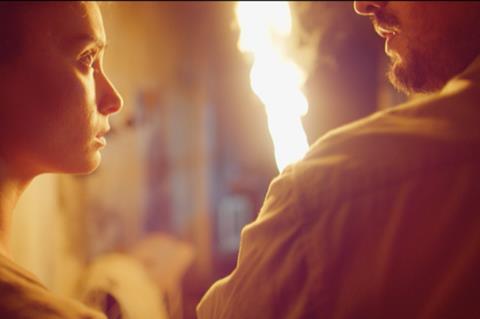 Hong Kong-based sales agency Good Move Media has picked up international rights to two Indonesian horror films – Death Knot and The Portrait Of A Nightmare – as it builds up its slate of Southeast Asian titles.
Both titles are produced by Indonesia's Matta Cinema, founded by director Ismail Basbeth and actor-producer Cornelio Sunny to produce "alternative films for a global audience by working with artistic and creative directors".
The Portrait Of A Nightmare, directed by Basbeth, follows a woman who has found refuge with a street painter, with whom she has a link through dreams. When the subconscious starts to emerge in real life, they seek the help of a local shaman to venture into the dreamscape to kill the creature haunting them.
Basbeth's credits include thriller The Carousel Never Stops Turning (2017) and fantasy drama Another Trip To The Moon (2015). He is also one of the founders of the Jogja-NETPAC Asian Film Festival.
Death Knot is the feature directing debut of Matta co-founder Sunny, whose acting credits include The Carousel Never Stops Turning. Based on stories of seasonal suicides in rural Indonesia, the film follows two siblings who return home despite the warnings of their dying mother, a woman who is rumoured to be a witch.
Good Move is also launching sales on Vietnamese horror film Survive, directed by Tran Huu Tan (Home Sweet Home). Also in post-production, the film revolves around a hiker searching for a friend on one of the most dangerous treks in Vietnam.
Good Move's slate also includes Chinese filmmaker Qi Rui's This Day Is Over, which will premiere at this year's Hong Kong International Film Festival. The film follows a young girl, living quietly in the mountains, who is disturbed by an insulting letter and decides to go look for her father who is working in Shenzhen.