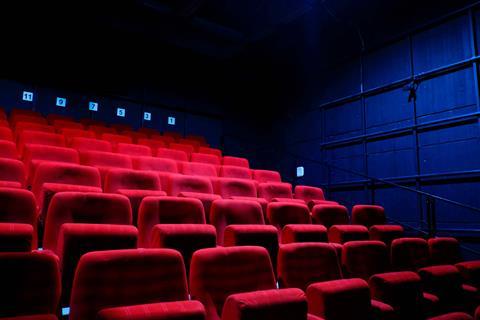 Hong Kong cinema chain UA Cinemas has announced that it has started voluntary liquidation proceedings and will immediately close its six remaining sites, citing the "devastating pressure" of the Covid-19 pandemic.
A message on the company's website said it would cease operations from today (March 8) and its mobile ticketing app is no longer working. Founded by US businessman Ira Kaye in 1985, UA Cinemas is one of the oldest cinema chains in Hong Kong. Its parent company Lark International was also an active distributor, although it had scaled back buying activity in recent years.
The exhibitor's six remaining theatres are located in Times Square in Causeway Bay, Moko shopping centre in Mongkok, Maritime Square in Tsing Yi, Citygate Outlets in Tung Chung, and Megabox and Amoy Plaza in Kowloon Bay.
However, the K11 Art House, a 12-screen theatre in the K11 Musea shopping mall in Tsim Sha Tsui, will continue to operate as it was acquired by Hong Kong-listed eSun Holdings in a deal worth $7.2m (HK$56m) last month. eSun Holdings also operates Hong Kong's Multiplex Cinema Limited (MCL) and local production-distribution company Media Asia.
A statement on UA Cinemas' website says: "UA Cinemas has always been committed to providing the highest quality of cinematic entertainment to all audiences in Hong Kong since it was founded in 1985 by Mr. Ira Kaye. However, we regret to announce that UA Cinemas will cease business with immediate effect from 8 March 2021 due to unavoidable and devastating pressure faced by our operations since the outbreak of the coronavirus pandemic.
"We would like to thank our customers, colleagues and business partners for their support with UA Cinemas over the past 36 years. Thank you everyone for taking the journey with us."
Although Hong Kong cinemas have been intermittently open during the pandemic, four separate closure periods, during upticks in infection cases, and the high rents charged by Hong Kong property developers have put serious strain on the exhibition industry. The last closure period lasted from mid-December to mid-February, knocking out the normally lucrative Christmas and Chinese New Year holiday box office periods.
Cinemas have been open since February 18, but only at 50% capacity, and are not allowed to sell concessions.
The Hong Kong government has offered some financial assistance to cinemas, but the amounts involved have been small, and it's understood that local landlords have not been as open to renegotiating rental contracts as those in mainland China and some other Asian territories.
The K11 mall was recently closed for a few days after an outbreak of Covid-19 at an upscale restaurant, but the mall was given a clean bill of health and the K11 Art House reopened on Saturday. It has hosted several major cultural events, including the CineFest organised by Hong Kong International Film Festival last October, and the Cannes Film Week in November 2019.