The IFFAM Project Market (IPM) has unveiled 14 films that will be presented during its event December 9-11.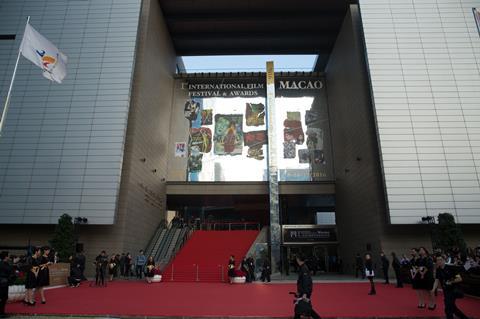 They include the latest feature from UK director Hope Dickson Leach (The Levelling), who will introduce her family drama Klepto, which is being produced by Christopher Granier-Deferre at Poisson Rouge Pictures and is a UK-China co-production.
Also on the list are South Korean director Song II-Kong's romantic drama Love Song and the first fiction feature from documentary director Yan Ting Yuen, arthouse project Hong Kong Sister.
The event will run during the industry activity of the third International Film Festival & Awards, Macao, which takes place December 8-14, 2018.
Frontières (Canada), Sitges Film Festival (Spain) and Blood Window (Argentina) are partners on the event, joined this year by Shanghai International Film Festival and First International Film Festival Xining.
A total of 50% of the projects are from female directors. There are also two from Macao: Chao Koi Wang's Wonderland and Tracy Choi's Lost Paradise.
The full line-up is as follows:
Ajooma (South Korea-Singapore), director: He Shuming, producers: Anthony Chen, Tan Si En
Amazing Elisa (Spain), director: Sadrac González-Perellón, producer: Diego Rodríguez
Black Lotus (New Zealand-China), director: Roseanne Liang, producer: Timothy White
Dogman (Argentina), director: Tamae Garateguy, producer: Silvia Rodríguez
Game Of Identity (China), director: Leon Cheng, producer: Stephan Lam
Hong Kong Sister (Netherlands-Hong Kong), director: Yan Ting Yuen, producer: Maarten Swart
Klepto (UK-China), director: Hope Dickson Leach, producer: Christopher Granier-Deferre
Lost Paradise (Macao), director: Tracy Choi, producer: Man Man Lai
Love Song (South Korea-New Zealand), director: Il-gon Song, producers: Catherine Fitzgerald, Sebastian Lee
Nine Lives (UK), director: Siri Rodnes, producers: Gavin Humphries, Josephine Rose
Temple (Canada), director: Nguyen-Anh Nguyen, producer: John Christou
The RIP (US-Asia-Europe), director: Rollo Hollins, producers: Lundi Shackleton, Philippe Palacios
Top Talent (China-Canada), director: Rachel Han Xu, producers: Zhu Huilong, Wang Haiyun
Wonderland (Macao), director: Chao Koi Wang, producer: Gao Yitian
This year, the market is also introducing a work-in-progress showcase, which will highlight four projects: The Long Walk, (Laos-Spain-SIngapore), The East (The Netherlands-Indonesia), Gundala (Indonesia), and Detention (Taiwan).