Cash prize will help complete Ives Rosenfeld's debut feature about young friends who dream of being footballers.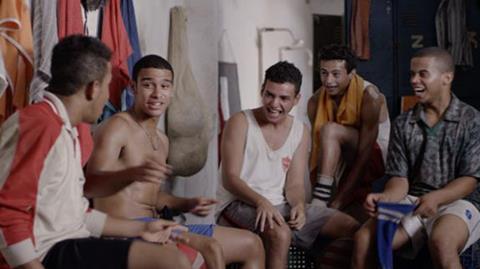 Hopefuls (Aspirantes) has won a cash award of CHF10,000 ($11,000) at Carte Blanche, the Locarno Film Festival's initiative to showcase films in post-production.
This year's Carte Blanche highlighted seven films from Brazil and each was introduced by its producer to world sales agents and festival programmers attending Locarno's Industry Days.
The jury included the Cannes Film Festival's deputy general delegate Christian Jeune; Eva Morsch Kihn, industry department director at Toulouse's Rencontres de Toulouse; and Vincenzo Bugno, manager of Berlin's World Cinema Fund.
The award is intended to enable the film's completion and was offered by the Swiss Agency for Development and Cooperation (SDC) of the Federal Department of Foreign Affairs, in partnership with Cinema do Brasil.
Hopefuls (Aspirantes), produced by Tatiana Leite of Rio-based Bubble Project and Luiz Alberto Gentile's Crisis Produtivas, was praised "for its originality and artistic singularity, the dynamics between the characters and the elegance of its direction, in a film that offers a contemporary portrait of Brazil."
The film centres on a young man who sees football as a way to escape his ordinary life. But he cannot match the talent of his friend and his dream soon fades.
Titles selected for Carte Blanche 2014
Aspirantes Dir: Ives Rosenfeld
Beco Dir: Camilo Cavalcante
Nise Da Silveira Dir: Roberto Berliner
Ponto Zero Dir: Jose Pedro Goulart
Que Horas Ela Volta? Dir: Anna Muylaert
O Touro Dir: Larissa Figueiredo
Xucro - Oracao Do Amor Selvagem Dir: Chico Faganello