London-based sales and financing company AMP International has secured a string of deals on its Canadian horror Z.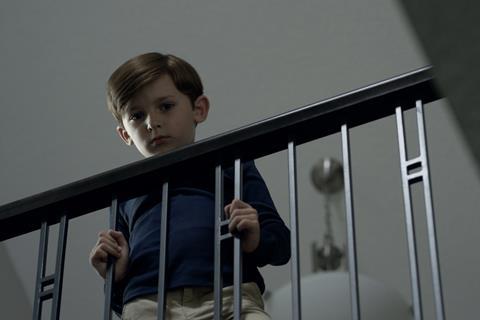 The film has sold to Latin America (Imagem), Japan (New Select), CIS (Paradise MGN), Pan Asian PTV/OTT (FOX Networks Group Asia), Middle East (Front Row), Greece (Odeon), Philippines and Malaysia (Metropolis Television Inc), Indonesia and Vietnam (PT Cahaya Prima Film), Taiwan (Movie Cloud) and Thailand (SahaMongkol).
Z is the second collaboration between writer-director Brandon Christensen and writer-producer Colin Minhan. Their previous film Still/Born was distributed internationally after premiering at the Overlook Film Festival.
The film follows a family who find themselves terrorised by their eight-year-old son's imaginary friend. It stars Keegan Connor Tracy, Sean Rogerson, and Jett Klyne
The project is a Digital Interference production and producers are Minihan, Christensen, Kurtis David Harder, and Chris Ball. It is now in post-production after shooting in Calgary.
AMP is handling all international territories. ICM is representing North America.