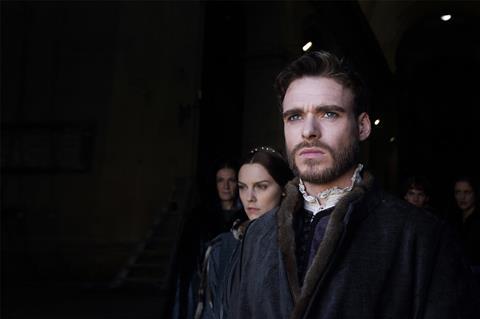 The arrival of US streaming giants Netflix and Amazon has encouraged many broadcasters and producers to completely rethink the way they do business.
They were speaking at this year's Incontri meetings, a series of talks organised by the IDM South Tyrol Film Fund & Commission in the South Tyrol for an invited audience of producers and distributors from March 22-24.
Among the transformations taking place are distributors and broadcasters who are becoming producers of their own original drama, an increase in investment in international content and innovative co-production partnerships.
"Everybody used to know their place in the production and distribution chain. We, the broadcasters, used to be at the end of it and now we are moving up to the start, to the creative side," said Peter Kerckhoff, senior vice president for content at Germany's Telekom Deutschland, whose original content productions include the culture clash comedy Germanized. "Everything has changed since Netflix and Amazon."
Budgets are rapidly increasingly as broadcasters try to stay in the game, if not compete directly, with Netflix and Amazon. Italian streaming company TimVision, a division of telecoms company TIM, is tripling its production budget over the next year in order to launch at least one new product a week. It has a particular focus on TV series. (It refused to reveal exact figures.)
"It allows longer exploitation through several seasons and episodes that help to build a community," said Daniela Biscarini, TIM's senior vice president of multimedia entertainment and consumer digital services. TIM's original content includes Skam, the Italian version of a hit Norwegian teen series.
The global reach of Netflix and Amazon is also encouraging producers and broadcasters to think increasingly internationally and partner together to reach a worldwide audience, in a way very familiar to independent film producers.
My Brilliant Friend, the Italian-language TV adaptation of the novel of the same name by Elena Ferrante, brings together TIM (as a minority partner) with Italian broadcaster RAI, the US' HBO and UK-based producer and distributor FremantleMedia.
"For the first time we all have to share 'creativity' with someone who doesn't speak our language and has a different view of the world," said Sarah Doole, director of global drama at FreemantleMedia of the challenges of pan-national collaboration.
"If you really want substantial contribution from a broadcaster you have to give them artistic elements that allow them to present that product to their audience not as an acquisition but as their own original creation," agreed Marco Chimenz co-CEO of Italian production outfit Cattleya, whose credits include Gomorrah and Zero Zero Zero.
Producers and broadcasters are now thinking more globally than ever, resulting in "production combinations once difficult to imagine, such as the one between RAI and HBO [for My Brilliant Friend]," said Michele Zatta, executive manager at Rai Fiction.
In addition to the Italian-language My Brilliant Friend, Rai Fiction is poised to deliver the second season of the English-language Medici: Masters of Florence (which is carried on Netflix in the US and UK), as well as the first series of the English-language The Name Of The Rose, starring John Turturro and Rupert Everett.
Zatta explained additional investment is fuelling this international focus, not a redirection of existing funds.
"We put in place new co- production and co-financing operations to diversify our offer," revealed Zatta.