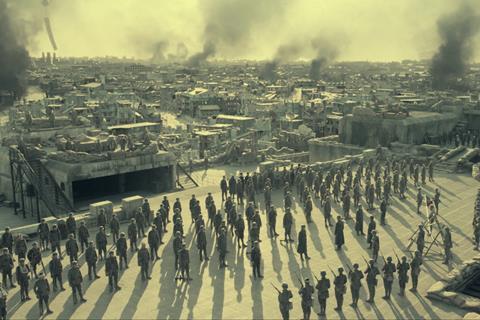 Beijing-based Huayi Brothers has sold Guan Hu's upcoming war epic The Eight Hundred to The Jokers Films for France.
The big-budget action drama, which is scheduled for Chinese release on July 5, has also gone to Taiwan (Long Shong), Indonesia (Prima Cinema Multimedia) and India (E Star Films).
Huayi Brothers announced a slew of sales to Asian territories earlier in the market, most of which will release the film day-and-date with its Chinese release.
Featuring an ensemble cast including Ou Hao, Wang Qianyuan, Jiang Wu and Huang Xiaoming, the film tells the true story of the siege and defence of the Si Hang Warehouse, which ended the Japanese occupation of Shanghai during the Second World War.