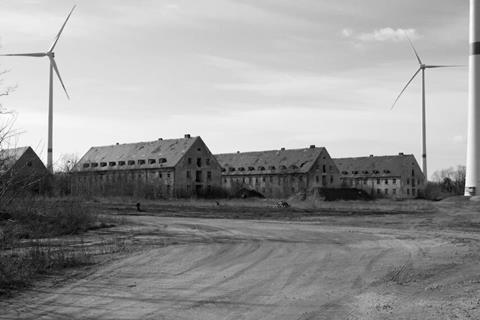 New York-based documentary specialist Icarus Films has acquired North American rights to 2019 Berlin Forum winner of the Caligari Prize Heimat Is A Space In Time.
Thomas Heise directed the chronicle of three generations of the filmmaker's family, set against the backdrop of dramatic events in German and global history dating back more than a century.
Germany's Ma.ja.de. Filmproduktion produced Heimat Is A Space In Time in association with Navigator Film from Austria and Germany's ZDF/3sat.
It was named best feature in the international competition at Swiss documentary festival Nyon Visions du Réel in April, won a string of other awards, and screened at Jeonju Film Festival and Karlovy Vary Film Festival, among others. Further prestige international festival slots will be announced in due course.
The German-language documentary with English subtitles uses family correspondence, images of labour camps, children's drawings, and professional and personal archival material to reflect on the history of a family torn apart by events of the late 19th and 20th century.
Heise was born in East Berlin in 1955 and endured years of censure by authorities. Much of his early work was confiscated or banned, such as his first film, Why A Film About These People, which was made entirely from materials bought on the black market. Since the Berlin Wall came down, his films have played at international festivals and include Fatherland in 2002, and 2014's Edinburgh International Film Festival selection Städtebewohner. The 24-hour documentary 24 hour Berlin was broadcast in 2009.
"The material used in this film is what remains of my family," Heise wrote in a statement. "The remnants of those I knew, whose circumstances I had been part of or had otherwise experienced. Remnants that mirror history. A history that is just as much my own."
Icarus Films president Jonathan Miller signed the deal with Heino Deckert of the film's world sales agent Deckert Distribution. Icarus's release credits include In The Intense Now, The Other Side Of Everything, and The Owl's Legacy.