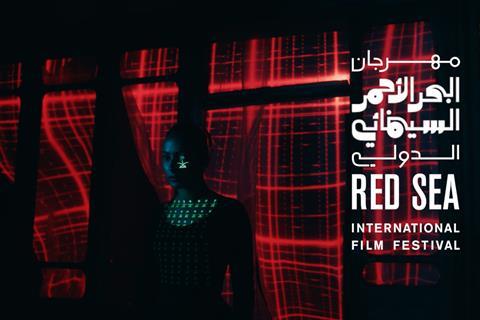 International Documentary Festival Amsterdam (IDFA) artistic director Orwa Nyrabia has posted an incendiary critique of Saudi Arabia's drive to launch its first major film festival against a backdrop of human rights abuse.
The Syrian-born producer, who took over the reins of IDFA artistic director from long-time chief Ally Derks in 2018, appeared to focus much of his criticism on the new Red Sea Film Festival, although he does not mention it by name.
The fledgling event – which is gearing up for its inaugural edition in the port city of Jeddah on March 12-21, 2020 – announced some $3m worth of prizes and grants on August 28.
Whether to endorse the new Red Sea Film Festival has been a talking point among film professionals working with the Middle East since the announcement of its creation last year.
Although there is widespread goodwill towards Saudi filmmakers and hope the era of reform announced in 2017 will result in a freer society, many professionals privately express disquiet at the fact the new festival is being bankrolled by a regime with an appalling human-rights record.
Nyrabia wrote in a Facebook post on Sunday that he felt compelled to take a public stance.
"The upcoming Saudi state sponsored film festival and the tempting opportunities it is offering to filmmakers, producers and film organisations… It seems to have become difficult to avoid taking a position. So, here it comes," he wrote.
"I would have welcomed and celebrated a Saudi organisation that starts humble and caring, that works its way to our trust and respect organically, respectfully, calmly and slowly, or a festival that stood tall and tried to survive its difficult context with integrity, without all the frenzy of the millions of dollars and the extravaganza of stars and glossy media coverage.
"But this is not what we are witnessing today. This still seems to be impossible in the Kingdom… Saudis deserve a real film festival, not a whitewash. Film, Cinema, cannot be disconnected from its makers, its characters and its audiences. Not even for a couple of millions of dollars."
Highlighting Saudi Arabia's role in the war in Yemen, which has killed more than 100,000 civilians, as well its assassination of journalist Jamal Khashoggi and imprisonment and torture of hundreds of political dissidents, Nyrabia said the country's government was using the festival to clean up its image.
"[It] wants to try and bluff its way into an image of reform and progressive outlook by organising a film festival," he wrote.
Nyrabia went on to accuse the country of attempting to "buy out film people… with huge amounts of money to allow their consciences to sleep".
Screen has contacted the Red Sea Film Festival for comment.
Industry response
Nyrabia's post prompted a number of comments from film professionals thanking the producer and festival director for publicly posting his view.
These included Christoph Terhechte, the former long-time chief of the Berlinale Forum and current artistic director of the Marrakech International Film Festival.
"My position may not be the same as Orwa's, as I haven't spoken with him about it, but I do see his point," Terhechte told Screen.
"The question which festivals you support by accepting an invitation as a filmmaker, visiting as an industry representative, and certainly by allowing yourself to be hired to work at a certain festival, is without any doubt an ethical one."
"I understand the desire of the organisers to have a non-censured, international event in a country where cinema has been banned for such a long time, but I'm also worried about the ease with which some people seem to embrace it while ignoring the horrible crimes committed by that country's rulers – the war in Yemen, public decapitations, the assassination of Khashoggi, et cetera."
Other industry execs canvassed last month by Screen were divided on whether they would support the festival. "It's a small glimmer of hope," suggested one European professional. "I've thought about it long and hard but it seems right to get behind it."
A young Egyptian filmmaker added that she knew "dozens" of filmmakers who would attend event's Red Sea Lodge script and feature lab. "Winning one of the grants is the difference between making their films or not. It's a no-brainer," she said.
However, a European sales executive opposed attending, saying: "I won't help a dictatorship to pretend they're a normal regime. It's a boycott as long as women are not equal to men, gay people are sentenced to death and slavery still exists."
Contacted by Screen for further comment, Nyrabia would not expand on his words but highlighted his respect and concern for the Saudi people and that he hoped this would shine through in his words.
"I've tried to make sure I remain respectful to the Saudi people and to their right of having a festival," he replied.