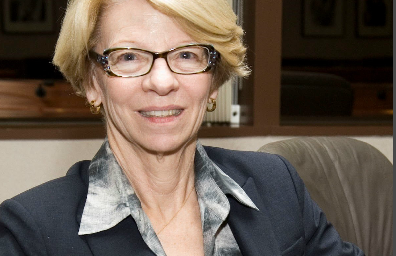 Independent Film & Television Alliance (IFTA) head Jean Prewitt has called on the US government to get behind a pandemic insurance backstop in a "disastrous" year that has seen up to 400 films stall before they could go into production.
Prewitt, IFTA's president and CEO, was speaking at a virtual round table with small business leaders and members of the insurance industry convened by US Congresswoman Carolyn B. Maloney, who has sponsored the Pandemic Risk Insurance Act (PRIA).
The Bill proposes a public-private framework for insurance companies to offer business interruption insurance policies that cover pandemics, and would create a reinsurance programme with a federal backstop.
"This year has been disastrous," said Prewitt, adding, "The US has already seen a loss of films this year in the neighbourhood of 250 to 400 that have not been produced that normally would have been.
"Going forward on the independent side, that production cannot happen without insurance against communicable diseases, which was always available in the past but which since March has been explicitly excluded from all of our companies' production insurance companies."
Under the PRIA proposal the government would cover 95% of claims related to Covid-19 and the insurance industry would be responsible for 5%.
Prewitt said a lack of insurance and therefore a lack of bonding meant no bank financing was available for productions. The issue is of critical importance to the independent sector, which has seen productions put on hold as financiers and executives scramble to find safe locations in the US or look for international alternatives.
She added that the only productions in the US that were covered were either "so tiny that the risk to some degree can be self-insured, or [are] still being covered by policies that were written before March."
Prewitt noted that even studios were feeling the challenge, not only in the eventuality of a potential further government shutdown, but in the case of a star falling ill. That happened when Warner Bros' suspended its UK shoot of The Batman last week after Robert Pattinson reportedly contracted Covid-19.
"With that in mind we have embraced the concept of PRIA enthusiastically," Prewitt said. "[W]e believe that the fear affects all of us and we believe that the insurance companies as well as our companies and our financiers need to know the federal government is standing behind them to ensure the risks are adequately defined and we're no longer looking at a disease exclusion and we can all resume economic activities with the confidence that we thought we had a year ago."