The potential of controversial documentary India's Daughter making it to the Oscar documentary shortlist could help change its perception at home in India, the film's US distributor said.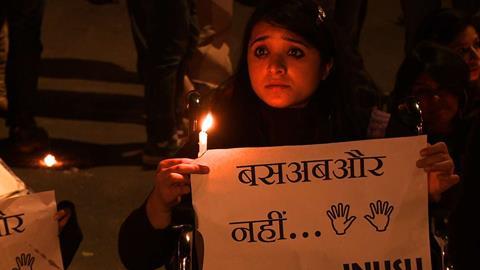 Mark Urman, the industry veteran who runs New York-based boutique distribution and marketing company Paladin, has worked on the team that spearheaded an Oscar-qualifying theatrical run for the film in Los Angeles and New York (starting earlier this month), also with select regional releases. PBS broadcast the film nationally in America last week.
"Even if it makes the shortlist it's such an acknowledgement that the film isn't what the [Indian] censor board says it is," Urman told Screen. "It could be very important for the message of the film."
The censors in India had said India's Daughter was, in Urman's words, "a hatchet job" that portrayed India in a negative light. It was banned from Indian release in March, partly over fears of social unrest if it was released because of the sensitive topic (the film examines the gang rape of a 23-year-old medical student and includes an interview with one of the rapists).
"In America, the film is seen as upsetting and eye-opening, but there is nothing to fight about. But there is quiet outrage that it can't be seen in India…it's a fair, balanced film," Urman said.
"The [US] release is going well, there has been acclaim and lots of press attention," Urman added.
He points out that the film actually shows the "officialdom" in India in a good light as it shows the police bringing the perpetrators to justice swiftly.
Campaigning on a modest budget but has the support of opinion makers and tireless work by the British director of the film, Leslee Udwin.
Of Udwin, he said she wants attention not for her film but for "women and women's rights and protecting girls and their self-image."
Paladin, who is also the executive producer of Oscar-winner Monster's Ball, has a history of working with Indian-themed US releases, such as The Mystic Masseur, Road Movie, Kites and Midnight's Children.
He says there is a great market opportunity in the US for independent Indian films. "There is a vast South Asian population in the US," he said. "And there is also a generation that doesn't want to see Bollywood, they want to see today's Indian movies."