Reports had previously emerged that the Chinese media giant had offered for a majority stake in the exhibitor.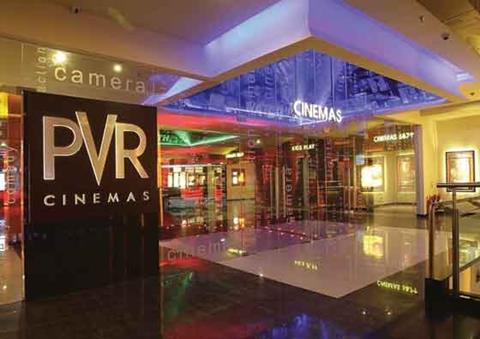 Leading Indian exhibitor PVR Cinemas has denied reports that it's in talks to sell a controlling stake to China's Dalian Wanda Group.
India's Economic Times reported this morning that the two companies' discussions about collaboration had escalated to Wanda offering to acquire a majority stake in the Mumbai-listed exhibitor.
PVR denied the news, describing it as speculation, but refused to comment further. The company's shared gained by 5.6% in early trade on Friday following the press reports.
The Economic Times article also speculated that talks might have stalled as PVR founder and chairman Ajay Bijli is asking for a significant premium to the company's market price. The Bijli family owns around 25% of PVR, which recently bought back the 10% stake owned by luxury goods giant LVMH.
Wanda is moving aggressively to become a global theatrical player, recently adding the UK's Odeon & UCI Cinemas to its ownership of North America's AMC Theatres, Australia's Hoyts Cinemas and a bid for US chain Carmike Cinemas.
The Chinese conglomerate is understood to be interested in the Indian market, but would face the same issues as local exhibitors, including lack of investment in real estate and retail infrastructure, arcane licensing laws and high entertainment taxes.
Established in 1997, initially as a joint venture with Village Roadshow, PVR was one of India's first multiplex chains and has grown to be the largest with 552 screens across 120 properties in 47 cities.
The company is also one of India's most active buyers of foreign movies, releasing titles such as The Wolf Of Wall Street, the Twilight and Hunger Games franchises, The Imitation Game, 12 Years A Slave and American Hustle. It also has an initiative, PVR Director's Cut, that distributes independent and niche Indian content.
India's exhibition sector has been through a few years of consolidation. PVR bought out rival Cinemax in 2012 and DT Cinemas in 2015. Last year also saw Carnival Cinemas acquire Reliance MediaWorks' Big Cinemas and Mexico's Cinepolis buy E-City Ventures' Fun Cinemas. In 2014, Inox Leisure bought out Satyam Cinemas.