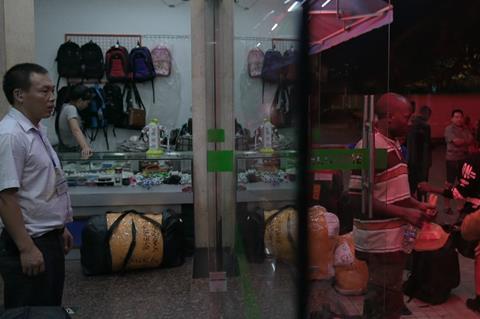 Paris-based Indie Sales has acquired world sales rights to Teboho Edkins' documentary Days Of Cannibalism ahead of its premiere in the Berlinale's Panorama Dokumente section.
Shot in the southern African country of Lesotho, the work explores the impact of the arrival of a wave of Chinese entrepreneurs on its rural communities, which traditionally made their living from cattle farming.
Edkins, who describes the feature as a "contemporary documentary western", captures the simmering tensions as forces of capitalism challenge the old order and traditions.
"Teboho managed to film people whose lives are deeply reshaped by globalisation but with enough distance to leave open the question whether it's a tragedy or a story yet-to-be written," said Indie Sales Clément Chautant.
US-born, South Africa-raised Edkins, who is the son of respected documentary filmmaker and producer Don Edkins, was previously at the Berlinale in 2015 with documentary Coming Of Age which screened in the Generation 14plus section.
The new documentary was produced by Janja Kralj at Paris-based production company KinoElektron. French sales and distribution company Jour 2 Fête co-produced the film and will release it in France later this year. Kralj's previous credits include Ben Russell's Good Luck and Sharunas Bartas's Frost.
The production won a string of development and post-production awards which helped bring it to fruition including the inaugural Dutch €50,000 post-production award of the International Film Festival Rotterdam's Pro Industry section in 2019.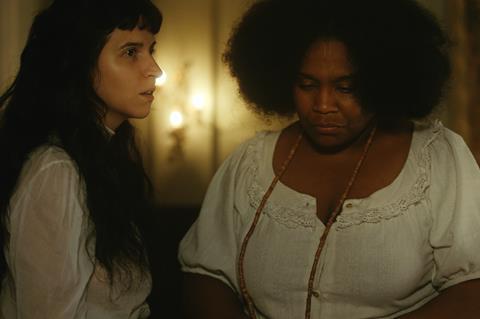 Indie Sales is also handling Brazilian Golden Bear contender All The Dead Ones by Caetano Gotardo and Marco Dutra for which it has released a new image [pictured]. Gotardo and Dutra previously collaborated on Locarno jury prize winner Good Manners.
The production crosses between period drama and genre, depicting the decline of a family at the end of 19th century in the quickly developing São Paulo, from the point of view of female characters.
Gotardo and Dutra reunited with producers Sara Silveira' Dezenove and Clément Duboin's Good Fortune Films on the production. Jour 2 Fête will release the film in France while Vitrine Filmes will handle it in Brazil.
Indie Sales is also selling Atiq Rahimi's Our Lady Of The Nile which will get its European premiere in Berlinale Generation after world premiering in Toronto last year.