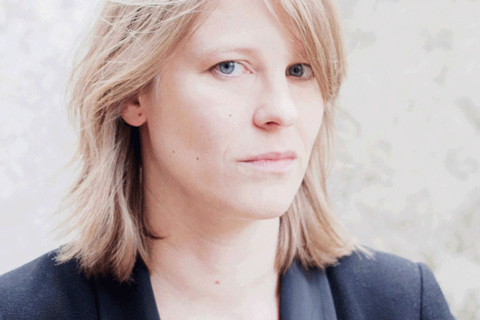 Paris-based Indies Sales has acquired world sales rights to French director Claire Burger's C'est Ça L'Amour, her first solo feature after co-directed debut Party Girl which opened Cannes Un Certain Regard in 2014 and won the Caméra d'Or.
The semi-autobiographical tale stars Belgian actor and director Bouli Lanners as Mario, a man left to bring up his two turbulent teenager daughters on his own after his wife walks out on the family.
Frida, 14, blames her father for her mother's departure while her 17-year-old older sister Niki is itching to leave home and is determined to have fun in the meantime.
Like Party Girl, the film is set in the Burger's hometown of Forbach, a former customs post and industrial town situated on the border between northeast France and Germany.
"In my childhood, I saw my family confronted with the sudden departure of my mother, who left my father alone with two children," says Burger.
"At the same time, my hometown of Forbach was hit hard by the closure of the mines. These two crises, added to my own teenage crisis, are at the origin of C'est Ça L'Amour."
Isabelle Madaleine's Paris-based production house Dharamsala is producing the feature which is currently in post-production. Mars Film will release the picture in France in 2018.
Dharamsala and Indie Sales previously collaborated on Alice Winocour's psychological thriller Disorder starring Matthias Schoenaerts and Diane Kruger.
"I'm very happy to team up again with Isabelle Madelaine after the great experience we had with Alice Winocour's Disorder," said Indie Sales CEO and co-founder Nicolas Eschbach. "The script has a sensitive and empathic tone. Claire is a new voice for French cinema."