Visual effects studio Industrial Light and Magic opens new London facility; unveils senior team.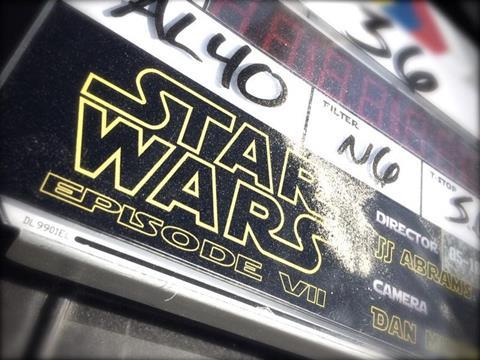 Lucasfilm's Industrial Light and Magic (ILM) held a ceremony today marking the official opening of ILM London's new building, located in central London, and recognizing the new research and development initiatives the company will be undertaking in the London office.
Participants at the ceremony included Chancellor George Osborne; Ed Vaizey, Minister of State for Culture and the Digital Economy; Lucasfilm president Kathleen Kennedy; ILM president and general manager Lynwen Brennan; ILM chief creative officer John Knoll; ILM London's director of operations, Sue Lyster; creative director Ben Morris; and animation director Michael Eames.
The London studio is currently working on the highly anticipated sequels Avengers: Age of Ultron and Star Wars: Episode VII and will also service the UK market directly.
Brennan praised London for its "fantastic visual effects industry and rich talent pool", which made it "an ideal location to expand our global footprint".
The studio's most recent addition is art director and concept artist Kevin Jenkins.
Ben Morris, who will head ILM London, joins from London-based Framestore where he served as a visual effects supervisor on projects such as War Horse, Lincoln, The Golden Compass and Gravity.
Earlier in his career, Morris worked at both MillFilm and Jim Henson's Creature Shop contributing to Gladiator and Babe.
"Being given the opportunity to build a world class VFX studio in London and cut its teeth on a film series like Star Wars is a dream come true," said Morris.
Sue Lyster also joins from Framestore where she was head of production. Lyster rose through the ranks at Framestore taking positions with increasing responsibilities from CG manager to senior producer and deputy head of production prior to taking on the role of head of production.
Earlier in her career, Lyster was a producer at Richard Purdum Productions and senior producer in the commercial division of Hibbert Ralph Animation.
Michael Eames rejoins ILM, where he worked in the late 1990s, after serving for eight years as head of animation at Framestore and two years as animation supervisor at Prime Focus Film.
Eames has contributed to films such as Children Of Men, Where The Wild Things Are, Charlie And The Chocolate Factory and three of the Harry Potter films.