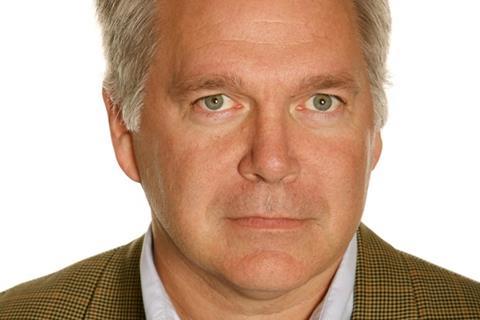 Independent film stalwart and IFC Films co-president Jonathan Sehring, who was part of the team that pioneered the day-and-date distribution model and championed numerous auteur-driven gems throughout his career, will leave IFC Films at the end of the year, the company said on Wednesday (28).
Sehring, one of the most urbane and knowledgeable executives in the business, has led IFC Films for two decades, in which time he has built a world-class home for auteur filmmaking whose films have encompassed Y Tu Mama Tambien, My Big Fat Greek Wedding, Boyhood, Fahrenheit 9/11, and Boys Don't Cry.
Following his departure at the end of the year, IFC Films will be led by longtime executives co-president Lisa Schwartz, who will continue in her current role overseeing IFC Films' operations and strategy, and identifying and creating strategic partnerships; Arianna
Bocco, executive vice-president of acquisitions and productions, who will continue to lead all film acquisitions for the company; and John Vanco, who will continue in his role as senior vice-president and general manager of the IFC Center.
"I've been contemplating this move for several years and on the 20th anniversary of our launching IFC Films, it just felt like the right time," said Sehring. "I am forever grateful to Jim Dolan and Chuck Dolan, Marc Lustgarten and Josh Sapan for the unbelievable opportunities they afforded me since I joined the organisation nearly 40 years ago.
"I have had two incredible careers at AMC Networks, 20 years in film and 20 years in television, and I am immensely proud of the films and television shows we produced and distributed, the brands we built, the businesses we launched and all that we have accomplished during my time with the organisation."
"If there's a Hall of Fame for independent film, a big name on that list would be Jonathan Sehring," said Josh Sapan, CEO of IFC Films parent company AMC Networks. "He is one of a handful of people who ushered in and breathed life into what we now commonly call 'independent film,' one of the great American art forms of our time."
Under Sehring's direction, IFC Films, sister distribution labels Sundance Selects and IFC Midnight, production label IFC Productions, and the IFC Center have recently championed the likes of Richard Linklater's Boyhood, an IFC Production and multiple Oscar nominee that the company financed over 12 years, Armando Iannucci's The Death Of Stalin, Jennifer Kent's The Babadook, and the political documentary Weiner.
Earlier releases and productions include Y Tu Mama Tambien, Boys Don't Cry, Monsoon Wedding, Touching The Void, the highest grossing documentary of all time Fahrenheit 9/11, and the second highest grossing independent release of all time, My Big Fat Greek Wedding.
Shering was part of the IFC Films management team that introduced in 2006 the day-and-date-release model. He has championed filmmakers from early in their careers such as Barry Jenkins, Steve McQueen, Karyn Kusama, Peter Hedges, John Krasinski, Greta Gerwig, Lena Dunham, Kimberly Peirce, Paul Dano, and Christopher Nolan.
Sehring also presided over the design and construction of the IFC Center, the art house theater that opened in Greenwich Village in New York in 2005, marking IFC Films' first foray into film exhibition. IFC Center launched and operates DOC NYC, the largest documentary film festival in the US that just completed its ninth year.
Prior to leading IFC Films, he spent 20 years on AMC Networks' television businesses, where he oversaw programming and production activities for the Bravo cable channel that later sold to NBCUniversal, oversaw programming on the IFC cable channel (which Sehring played a hand in launching in 1994), and was part of the team that launched AMC (formerly called American Movie Classics) in 1984.