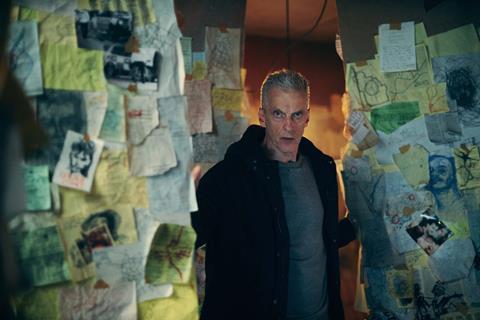 UK television productions The Devil's Hour and Life And Death In The Warehouse are among the nominations for this year's International Emmy Awards.
Hartswood Films' The Devil's Hour is up for the drama series award, along with series from South Korea, Argentina and Germany. Life And Death In The Warehouse, from BBC Studios is nominated in the TV movie/mini-series category, together with projects from South Korea, France and Mexico.
Also among the 56 nominees in 14 categories are British talents Martin Freeman, for his performance in The Responder, and Billie Piper, for her work in I Hate Suzie Too.
The nominees, coming from a total of 20 countries, were announced by the International Academy of Television Arts & Sciences, which will host panels and presentations on nominated titles in New York from November 17-19, leading up to the 51st International Emmy Awards Gala on November 20.
Nominations in selected categories are:
Drama series
Extraordinary Attorney Woo - Astory / KT Studio Genie, South Korea
Iosi, El Espía Arrepentido - Oficina Burman (The Mediapro Studio) / Amazon, Argentina
The Devil's Hour - Hartswood Films / Amazon, UK
The Empress - Sommerhaus Serien GmbH, Germany
TV movie/mini-series
Chaeboljib Maknaeadeul (Reborn Rich) - Raemongraein / SLL / ChaebolSPC / VIU, South Korea
Infiniti - Empreinte Digitale / Federation Entertainment Belgique, France
La Caída (Dive) - Madam / Filmadora / Infinity Hill / Amazon, Mexico
Life and Death in the Warehouse - BBC Studios, UK
Best performance by an actor
Gustavo Bassani, Iosi, El Espía Arrepentido - Oficina Burman (The Mediapro Studio) / Amazon, Argentina
Martin Freeman, The Responder - Dancing Ledge Productions, UK
Jonas Karlsson, Nattryttarna (Riding in Darkness) – Jarowskij, Sweden
Jim Sarbh, Rocket Boys - Culver Max Entertainment / Emmay Entertainment / Roy Kapur Films, India
Best performance by an actress
Connie Nielsen, Drømmeren – Karen Blixen Bliver Til - Zentropa Episodes ApS / Viaplay / Belga / Stage 5, Denmark
Billie Piper, I Hate Suzie Too - Bad Wolf, UK
Shefali Shah, Delhi Crime – Season 2 - SK Global Entertainment / Golden Karavan / Film Karavan, India
Karla Souza, La Caída (Dive) - Madam / Filmadora / Infity Hill / Amazon, Mexico