While the UK's box office appears to be thriving, the decline of medium-sized independent distributors – those who will take a punt on an arthouse or foreign-language title – is a huge concern, says sales agent attending the EFM.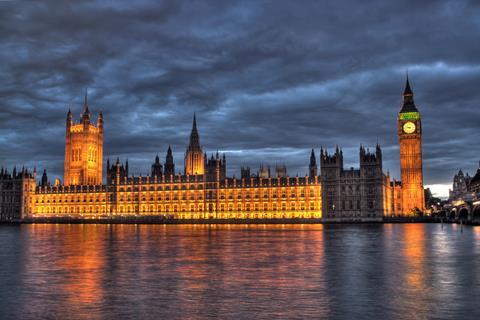 "The UK market is very dynamic from a finance and sales point of view, but the missing link is distribution," said the CEO of one international sales outfit when asked about the health of the UK buying industry.
While admissions for 2018 reached a peak not recorded since 1970, theatrical revenues are dominated by the US studios, who combined account for a staggering 84% of UK box office receipts, leaving independent distributors to fight over the remaining 16%. In 2018, only three films released outside of the studios made the box office top 50.
Dwindling home entertainment returns also mean ancillary revenues don't always cover reduced cinema takings. The result has been causalities on the distribution scene, with indie players such as Icon, Metrodome and The Works, all of which were previously active buyers at markets such as the Berlinale, closing in recent years.
The decline of the traditional 'middle' is also seen in changes at companies such as eOne and Studiocanal.
While both are still key players, one sales executive suggested they have recently "stepped back from acquisitions" and appear to be focusing on their in-house projects. eOne has made a recent move for UK rights to Poms but even that film was produced and sold by Sierra/Affinity, which is owned by eOne.
Elsewhere, Lionsgate may still be an active part of the UK field, but is very specific about the titles it buys, focusing on prestige, overtly British product for its theatrical releases. "Overall, it has contributed to gaps in the market," added the executive.
This means the options for selling into the UK as an individual territory appear increasingly limited for sales companies, and as a result the amounts tabled are typically smaller. Curzon has been a regular buyer of prestige arthouse product in recent years, but tends to acquire completed films at festivals, or pre-buys from a crop of well-established directors.
Altitude has had recent successes but its theatrical output increasingly consists of its own sales titles or in-house productions. Other players such as Entertainment Film Distributors, Vertigo, Thunderbird Releasing and Picturehouse Entertainment aren't regularly buying in the market. New outfits such as Blue Finch Releasing and Parkland Entertainment are on the scene here in Berlin but it is yet to be seen how prolific they will be.
UK productions now very rarely include a pre-bought local distribution deal as part of their finance plans, notes another executive who works across sales and packaging, even when the project boasts name UK actors or a notable director, appealing subject matter and a pre-attached broadcaster.
"The only element you won't have, more often than not, is UK distribution – that feels like an anomaly," says the executive. That isn't the case across other significant European territories such as Germany and France. "UK distribution is just not a part of UK funding anymore."
As a result, that executive is now regularly looking to package the UK into a multi-territory deal and sell that to a streamer or studio in one go. "Before, the UK would have stood alone."
Yoann Ubermulhin, from export body Unifrance, does see cause for optimism when looking beyond theatrical "When you only consider the theatrical market, it is getting tougher. UK distributors are buying for less and less money. But the UK is the biggest market for VoD in Europe," he notes.
VoD platforms are now in 43% of UK households, compared to an average penetration of 20% across Western Europe, stated a report last year. Ubermulhin points to the integrated structure of Curzon, which is simultaneously growing its box office in the UK through its distribution and exhibition arms (its UK footprint of cinemas is ever expanding) as well as its VoD service, Curzon Home Cinema, through a strategy of day-and-date releasing all of its acquisitions.
"We have to be more cautious with the theatrical market, but we can also develop new opportunities," he adds. Ubermulhin also believes the evolution of the UK's market will likely be seen across Europe in years to come. "The UK market is a good market to observe - it's a little bit ahead of what is beginning to happen in Germany, Italy, and even in France."