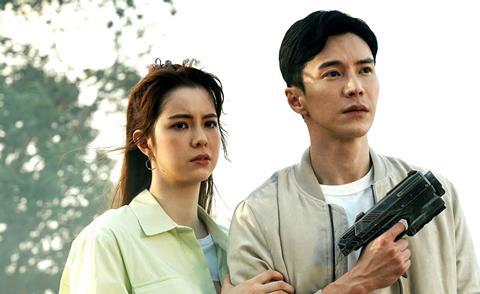 iQiyi International, the Singapore-based outpost of Chinese streamer iQiyi, has formed a strategic joint venture with Singapore's GHY Culture & Media to launch a talent agency focusing on Southeast Asia.
In a statement, the two partners said they've signed a Memorandum of Understanding (MOU) to establish the Singapore-based agency, which aims to identify and promote talent across the Southeast Asia region.
They also said a talent search programme that "aims to uncover hidden talent across region, particularly in Singapore, Malaysia, Thailand, Indonesia and the Philippines", is also in the works. The talent search programme will be streamed exclusively on the iQiyi international platform, a streaming service that has a user interface in 11 different languages and is separate from its platform in mainland China.
Singapore actor Tay Ping Hui, who is currently represented by GHY, will be the first talent to be represented by the new agency. His credits include Chinese period drama Handsome Siblings and iQiyi International's first Southeast Asian original production, The Ferryman: Legends Of Nanyang, which will be released later this year.
"With iQiyi's technical abilities and commitment to providing high-quality Asia content to global users, and GHY's deep experience and end-to-end production expertise, we look forward to providing Southeast Asian talents a gateway to one of the biggest entertainment markets in the world, turning them into household names," said iQiyi president of membership and overseas business group, Yang Xianghua.
GHY executive chairman and group CEO, Guo Jingyu, said: "We have earmarked Southeast Asia to be a growth market and this investment will further expand our footprint. As we diversify our pipeline of multi-genre dramas and films, it is crucial to identify local talent to support our growth ambitions."
iQiyi previously produced Chinese-language series The Little Nyonya in Singapore and Malaysia. At Filmart yesterday, it unveiled Chinese-language shows produced in China and Taiwan, including Wisher, Who Is The Murderer, Rainless Love In A Godless Land and Danger Zone, the last of which stars Singaporean actor Christopher Lee.