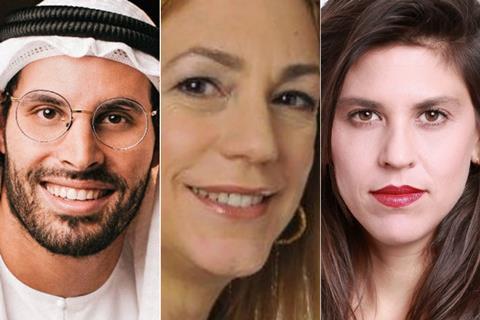 The Abu Dhabi Film Commission, Israel Film Fund and the Jerusalem Sam Spiegel Film and Television School (JSFS) have announced a "historic" agreement aimed at fostering greater cooperation in the fields of film and television.
The pact comes some five weeks after Israel and the United Arab Emirates (UAE) announced a groundbreaking deal in August to normalise diplomatic relations, in return for Israel delaying plans to annex Palestinian land in the West Bank. Palestinians protested the agreement but there has been little official condemnation from other Arab nations.
The UAE is the third Arab country to normalise relations with Israel since its creation in 1948, after Egypt in 1979 and Jordan in 1994 (Bahrain also followed suit in early September, becoming the fourth). Heralded as a "game-changer", it looks set to have far wider-ranging implications with both sides moving swiftly to increase economic and cultural ties, whereas Egypt and Jordan's interaction with Israel remains minimal.
Abu Dhabi film and TV industry chief Mohamed Al Mubarak, who is chairman of twofour54, the media zone company overseeing the territory's media industry, and film production company Image Nation Abu Dhabi, said the deal was important culturally and economically.
"This agreement strengthens cultural ties between our creative industries as well as supports the development of Abu Dhabi's film and TV sector through the creation of new opportunities for collaboration that will lead to the development of more quality content underpinned by the UAE's values of acceptance and respect," he said.
Israel Film Fund executive director Lisa Shiloach-Uzrad also welcomed the deal.
"I believe this is a wonderful opportunity for collaboration through which we can learn, create and become closer to our neighbours in the Middle East. I am sure we will find many ways to work together on a creative and professional level to the great benefit of both sides," she said.
Four-point cooperation plan
The new partners detailed four key initiatives under which they plan to cooperate in the first instance. They include the development of a bilateral training programme under which participants from both territories will co-develop and produce projects together, with the aim of creating Abu Dhabi-Israeli film and TV co-productions.
A second initiative will see the Sam Spiegel Film and Television School welcome Emirati students to study at its campus in Jerusalem.
In addition, an Emirati filmmaker will be invited to participate with a project in the school's International Film Lab, which is due to start up again this year after a 12-month hiatus. An established Emirati director will also be invited to participate as a jury member in the 2021 edition of the lab's prestigious annual competition.
JSFS executive director Dana Blankstein Cohen also welcomed the accord, say she hoped it would foster "creative exchange between our future generations of cultural innovators".
The agreement also includes plans for a regional film festival, which will rotate annually between Abu Dhabi and Israel and will showcase Emirati and Israeli productions and co-productions.
The partners said that other initiatives were also under development, notably the drawing up of a co-production agreement which would enable even greater cooperation in the film and TV sphere.