Suha Arraf's Villa Touma, selected for Venice Critics' Week, received $400,000 from the Israel Film Fund but has been classified as Palestinian by the director.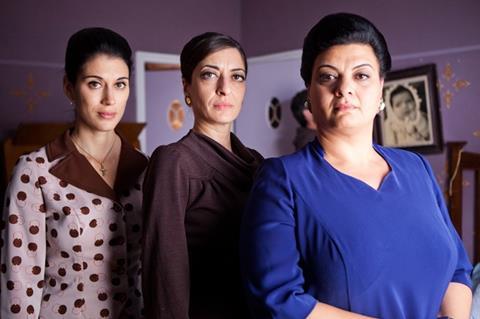 The Israeli government has demanded the return of funding for Villa Touma, a film from Israeli-Arab director Suha Arraf that has been selected for Venice Critics' Week (Aug 27-Sep 6), following its classification as Palestinian.
Arraf's decision to brand the film as Palestinan was in defiance of the contract she signed with the Fund, which specified that support has been granted for the purpose of making an Israeli film.
And despite its classification as Palestinian, the film print and publicity material credits all the Israeli institutions that provided support.
Suha has since requested all festivals not to brand the film as Palestinian and leave the origin blank, and the Venice Critics' Week website no longer carries the Palestine origin of the film.
But Limor Livnat, Israel's minister for culture and sport, has called for the Israel Film Fund to return the NIS 1.36m ($400,000) it invested in the feature to the Israeli Film Council.
In a meeting of the Film Council, 12 members voted in favour of the decision, while three opposed the move. The decision will be subject to a hearing process conducted by the Israel Film Fund.
Katriel Schory, head of the Fund, learned of the decision from the media and may interpret the decision as another step to control cultural funds in Israel – risking an international backlash against official Israel policies.
Additional Israeli funding
Arraf's feature also received NIS 114,000 ($33,000) from the National Lottery, which is also looking to take similar steps, as well as NIS 600,000 ($174,000) from the Economy Ministry, which released a statement that said it "is looking into the legal aspects of the situation".
In total, Israel funding two-thirds of the film's NIS 3m ($873,000) budget.
Set during the early days of the Israeli occupation, Arraf's film tells the story of three unmarried aristocratic Christian sisters from Ramallah have shut themselves in their villa clinging desperately to their former glory, until their orphan niece, Badia, walks into their life and turns their world upside down
Arraf, previously best known as scriptwriter of Eran Riklis's The Syrian Bride and The Lemon Tree, also wrote the script for Villa Touma, which marks her feature directorial debut.