The Israel Film Festival in Los Angeles is coinciding with the AFM to showcase Israeli films and TV shows during the market for the first time.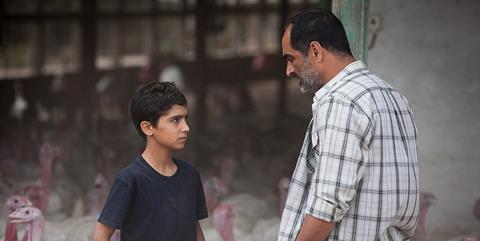 Meir Fenigstein, Founder and Executive Director of the Festival noted that the IFF usually runs for two weeks but had extended its run this year (Oct 28-Nov 19) to also run concurrently with the AFM.
During the overlapping time frame, the IFF will run at the nearby Laemmle Royal theatre (there are free shuttles for AFM attendees). The festival will also have a booth at the market.
Including the Royal, the IFF — in its 29th year — now has four venues.
Films playing the festival this year include Baba Joon [pictured], Censored Voices, Firebirds, Ibiza, Paris on the Water, The Kozalchic Affair, and Woman in Gold.
"The Israeli film and television industries have happily enjoyed tremendous huge growth in parts of Europe and North America," said Fenigstein, "with audiences welcoming the culture, the entertainment and the talent of Israeli actors and filmmakers. But the industry still has much of the world to conquer – including Asia, Africa and parts of Latin America. As there are thousands and thousands of buyers coming to Santa Monica representing these territories who may never have had access to seeing Israeli product before, we thought why not make it easy and effortless, while essentially remaining in the neighborhood of where everything else for them is based and to see our great Israeli productions. We are not asking them to schlepp across to Los Angeles to see a movie."