Taking place April 4-19, the festival will feature over 200 films, including recent world premieres from Sundance and Berlin.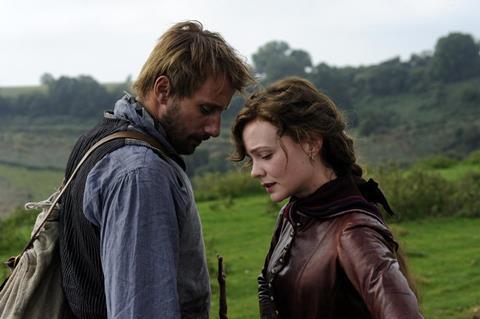 Istanbul Film Festival has unveiled the lineup to its upcoming edition, taking place from April 4-19.
This year will feature over 200 films from 62 countries, as well as free talks and workshops by film-makers and masterclasses. New sections at this year's festival include a special focus on cinema of the Balkans and a focus on German animation.
The festival's international competition includes the likes of Cédric Kahn's Wild Life, Quentin Dupieux's Reality, Francesco Munzi's Black Souls and Thomas Vinterberg's Far from the Madding Crowd, while the national competition will screen Ali Atay's Lemonade, Selim Evci's Secret and Mehmet Eryılmaz's The Visitor, among others.
Paul Thomas Anderson's Inherent Vice, JC Chandor's A Most Violent Year, Andrew Haigh's 45 Years and Matthew Warchus' Pride are among this year's Akbank Gala screenings.
24 films will be shown in the From The World Of Festivals strand including the director's cut of Mark Christopher's 54, David Gordon Green's Manglehorn, Tom Harper's War Book, Kristian Levring's The Salvation and Alan Rickman's A Little Chaos.
Meetings on the Bridge
This year also marks the tenth anniversary of Meetings on the Bridge, held April 11-17, which has contributed to the realisation of 29 film projects over the past nine years and raised close to €430,000 for 36 different projects.
Its Film Development Workshop will see the director, producer and/or screenwriters of 10 films given the chance to meet one-on-one with representatives from international production, distribution, fund, market and broadcasting corporations, while the Work in Progress Workshop will support feature films and documentaries from Turkey in post-production with private screenings for international film professionals.
For the first time, there will be a training programme which will include workshops and group works on script development, pitching, production, distribution and marketing held by international film-makers.
There will also be masterclasses from Cem Kaya on popular Turkish cinema, Israel Film Fund director Katriel Schory on the obstacles facing producers and from Anita Voorham and Tobias Pausinger on the presentation of projects.
Tributes and guests
The opening night will see director-producer Yılmaz Atadeniz, musician Cahit Berkay, actress Nebahat Çehre, writer-director Safa Önal and actor Süleyman Turan presented with the festival's Honorary Awards. As a tribute, the festival will screen Seyyit Han (1968) starring Çehre and two films starring Turan: The Masked 5 (1968) and Attention! Blood is Wanted.
On the 20th anniversary of his death, the festival will commemorate Onat Kutlar with a screening of a film from one of Kutlar's favourite directors, Visconti's Il Gattopardo (The Leopard) (1963).
Guests attending the festival this year include Iranian director Bahman Ghobadi for Words with Gods, Lone Scherfig for The Riot Club, The Duke of Burgundy lead actress Chiara D'Anna, Eisenstein in Guanajuato lead actor Elmar Back and Italian director Duccio Chiarini for Short Skin.
For further information and the full lineup, visit the festival's website.