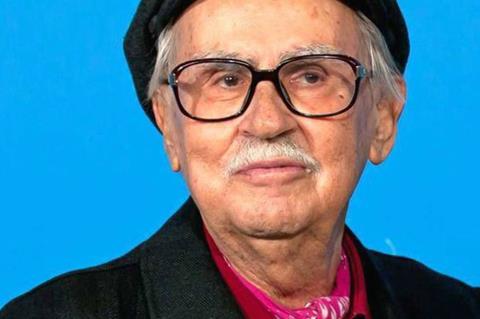 Vittoria Taviani, one half of the formidable Taviani Brothers who recently won the Berlin Golden Bear for Caesar Must Die, has died in Rome after a long illness. He was 88.
Italy's president Sergio Mattarella paid tribute on Sunday night and said Taviani's death was "a great loss for Italian cinema and culture, which are losing an undeniable and beloved protagonist".
Taviani enjoyed a prolific career working alongside his younger brother Paolo. They were favourites on the prestige circuit, earning the Palme d'Or in 1977 for Padre Padrone, and a career Golden Lion in Venice in 1986
The brothers were born in Tuscany in San Miniato and moved to Pisa, where they hatched plans to embark on a filmmaking career.
They began to make a name for themselves in the late 1960s and went on to create a body of work that includes Kaos, Cannes grand prix winner The Night Of The Shooting Stars, and more recently Wondrous Boccaccio, and Una Questione Privata.