EXCLUSIVE: Wang Kai-starring feature sells to South Korea, Singapore.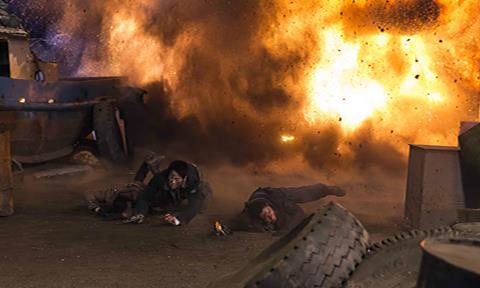 Jackie Chan's new international sales outfit, Sparkle Roll Media, has clinched two early pre-sales on Ding Sheng's A Better Tomorrow 4, selling the film to Kidarient Corp for South Korea and Clover Films for Singapore.
The reboot of John Woo's iconic heroic bloodshed series stars Wang Kai (Railroad Tigers), Ray Ma (Ice Fantasy) and Talu Wang (Railroad Tigers, Our Times). It traces the journey of a former smuggler attempting to start his life anew and repair his relationship with his estranged brother after his release from prison.
Produced by Beijing Jingxi Culture & Tourism Co, the film is currently in post-production for a year-end release. Sparkle Roll is showing a new promo and artwork here in Cannes.
Sparkle Roll's Cannes slate also includes documentary Jackie Chan: Down To Earth, which traces five decades of Chan's career and features filmmakers and stars such as James Cameron, Sylvester Stallone and Arnold Schwarzenegger. Directed by Sun Lin, the film is also in post-production.