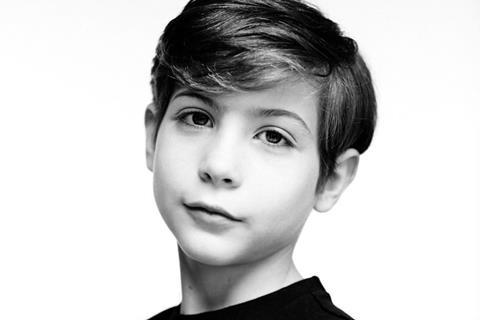 Jacob Tremblay, currently starring in Wonder, has joined Lani Pixels' untitled 3D animation alongside Christopher Lloyd, Kenan Thompson and Mel Brooks.
Lani Pixels co-founder Kim Pagel makes his directorial debut and son and co-founder Thomas Pagel is producing. Jason Mirch co-produces and Verité Entertainment's René Veilleux and Donald Roman Lopez are associate producers.
Kim Pagel wrote the screenplay about Patrick and Susan as they attempt to rescue their grandfather from supernatural forces that have invaded his isolated island.
Guided by a charming rogue named Jack, the siblings end up on a dangerous journey filled with magic and mystery. Production and additional casting are underway.
"It is an honour to be working with such a talented and dynamic cast on this project," Kim Pagel said. "While this has been a passion project for many years, the themes of family unity and courage in the face of adversity are particularly important these days."
"When we founded Lani Pixels it was our dream to tell exceptional stories and produce feature films that resonate with an international audience," Thomas Pagel added. "Thanks to our production team, that dream is becoming a reality. While this project is the culmination of years of hard work, it is really just the beginning."
Tremblay starred in Room and stars in current release Wonder alongside Julia Roberts. He recently completed production on Shane Black's The Predator. Lloyd is best known for his roles as Emmett "Doc" Brown in the Back To The Future trilogy and was most recently seen in Zach Braff's Going In Style.
Thompson is a cast member on NBC's Saturday Night Live and is currently in production on Dylan Brown's Amusement Park alongside Mila Kunis, Jennifer Garner and Matthew Broderick for Paramount.
Brooks' best-known films include The Producers, Young Frankenstein, Silent Movie, High Anxiety, and Robin Hood: Men In Tights. He is filming Sony Pictures' Hotel Transylvania 3: Summer Vacation.
Lani Pixels was founded in 2000 and produced 3D animation for companies in Denmark including Spellbreaker, the first 4D animated movie in Denmark that premiered spring 2006 in Legoland parks around the world.