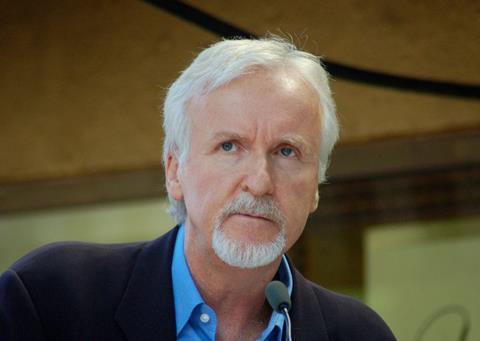 James Cameron has provoked widespread anger after he claimed that summer smash Wonder Woman was a "step backwards" for the depiction of women on screen.
The director of Avatar, The Terminator, Titanic and Aliens sparked a furious response among netizens following his comments in an interview published on Thursday.
"All of the self-congratulatory back-patting Hollywood's been doing over Wonder Woman has been so misguided," Cameron told The Guardian. "She's an objectified icon, and it's just male Hollywood doing the same old thing!
"I'm not saying I didn't like the movie but, to me, it's a step backwards. Sarah Connor was not a beauty icon. She was strong, she was troubled, she was a terrible mother, and she earned the respect of the audience through pure grit. And to me, [the benefit of characters like Connor] is so obvious. I mean, half the audience is female!"
After the interview appeared online it did not take long for advocates of Wonder Woman and detractors of Cameron in general to vent their feelings.
One Twitter user called @thecherness posted a link to a 2010 interview with Linda Hamilton – a former wife of Cameron who portrayed tough heroine Sarah Connor in the director's landmark 1984 action tentpole The Terminator and 1991 follow-up Terminator 2: Judgment Day – in which the actress said their marriage had been "terrible on every level".
Others picked up on Cameron's remarks about objectifying women, with @Mani2thaJ noting the erotic dance the director made Jamie Lee Curtis perform during True Lies.
In reference to Kate Winslet, @andizeisler noted: "The James Cameron who made fun of his Titanic star by calling her "Kate Weighs-a-Lot"? That James Cameron?"
And @lauren_ash posted a photograph of Cameron pretending to throttle former wife Kathryn Bigelow on Oscar night when she was became the first female winner of the best director award for The Hurt Locker. The post ended thus: "What a supporter of women!"
Cameron was talking to The Guardian to promote the upcoming 3D release in theatres of Terminator 2. In the interview he claims to have toned down his fearsome reputation on set and spoke of becoming more "congenial" during productions.
"I'm an innately nice guy," he said, "but bringing that to work has been a learning curve."