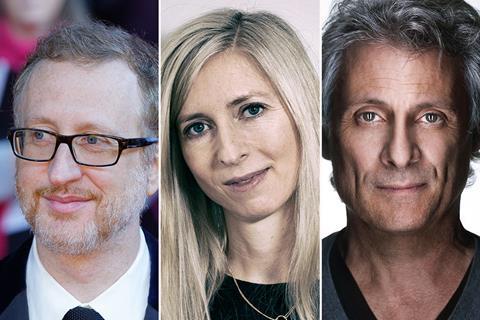 Directors James Gray and Jessica Hausner and Hollywood sound designer Mark Mangini have been confirmed as the first three 'Masters' at the 2020 edition of Qumra, Doha Film Institute's annual talent incubator event, which runs from March 20-25 in Qatar.
The three Masters will each deliver a masterclass and also offer one-on-one advice to assigned participants during their time at Qumra.
Now in its sixth year, the event supports the development of a selection of projects awarded grants by the Doha Film Institute (DFI) as well as their attached directors and producers.
The award-winning Los Angeles-based sound editor Mangini has more than 125 credits to his name. He won the Academy Award for sound editing in 2016 for his work Mad Max: Fury Road and was also nominated in the same category for Blade Runner 2049. He has also been nominated three times in the sound effects editing category for Star Trek IV: The Voyage Home (1986), Aladdin (1992) and The Fifth Element (1997).
Austrian director and screenwriter Hausner studied directing at the Film Academy of Vienna where she made the award-winning short films Flora (1996) and Inter-View (1999), which won the jury prize of the Cannes Cinéfondation. In 1999, Hausner founded the Viennese film production company coop99. She was appointed a member of the Academy of Motion Picture Arts and Sciences in 2017.
Her body of work also includes films Lovely Rita (2001) and Hotel (2004) and Lourdes (2009), which won the FIPRESCI Prize at Venice Film Festival in 2009. Her fifth feature Little Joe premiered in competition in Cannes last year, where Emily Beecham won the Palme d'Or for best actress.
New York-born director and screenwriter James Gray studied at the University of Southern California School of Cinematic Arts. He made his feature directorial debut with the crime drama Little Odessa at just 25-years old which won the Silver Lion award at the Venice film festival in 1994. He returned to the festival's competition last year with his sci-fi adventure Ad Astra (2019).
All his other features - The Yards (2000), We Own the Night (2007), Two Lovers (2008), The Immigrant (2013), The Lost City of Z (2016) - premiered in competition at Cannes.
The DFI's artistic advisor Elia Suleiman said all three Masters had "a vivid place in the history of world cinema."
Previous Qumra Masters have included actress Tilda Swinton, directors Bennett Miller, Alice Rohrwacher, Kiyoshi Kurosawa, Pawel Pawlikowski, Andrey Zvyagintsev and Abderrahmane Sissako as well as costume designer Sandy Powell and sound designer Eugenio Caballero.
The final 2020 Qumra Masters along with the selected projects will be announced during the Berlinale later this month,