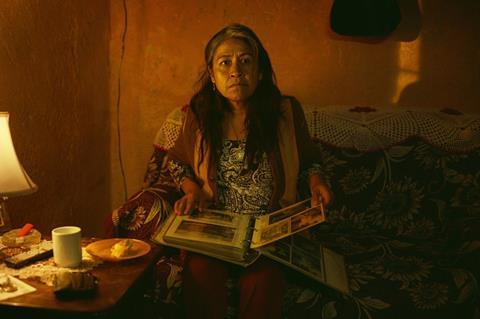 Longtime Ang Lee collaborator and Indignation director James Schamus has made his first foray into TV with Somos., Netflix's show about the 2011 Allende Massacre.
The six-episode series will debut on the streamer on June 30 and explores the consequences of drug trafficking and a mass killing perpetrated by a drug cartel over missing money in the Mexico-US border town of Allende.
Schamus hatched the idea after reading Pulitzer Prize-winning Ginger Thompson's ProPublica investigative report 'How the U.S. Triggered A Massacre in Mexico', which incorporates stories and testimonies of dozens of people who experienced the deadly events in March 2011.
He directed and co-wrote Somos. with Mexican writers Monika Revilla and Fernanda Melchor, and served as executive producer alongside Sandra Solares. Alvaro Curiel is co-director.
Schamus, an Oscar-nominated co-writer on Crouching Tiger, Hidden Dragon, acquired rights to the article in 2018 and pitched Netflix. Production took place in Mexico from late 2019 into 2020, with a professional and non-professional cast. When former president Trump closed the border to prevent the spread of Covid-19, Schamus returned to New York and worked via remote monitors.
Writing on the Netflix blog on Tuesday (May 25), Schamus said he wanted to show the lives of all types of people in the town affected by the tragedy.
"I immediately took it as a challenge to reframe real people's lived experiences in a distinct work — a fictional narrative that would break away from the usual genres that so compellingly mediate our understanding of how violence structures so much of our 'day-to-day living,' regardless of how close or distant that violence is from us."
Schamus, who co-founded Good Machine and served as CEO at Focus Features earlier in his career, continued: "The idea was not to focus solely on how drug trafficking affects the lives of ordinary people in Mexico, but to construct a multiple narrative that would serve as a real discourse on the various forms of violence (institutional, physical, sexual, gender-based, domestic, etc.) that characterise modern life."
Jaibol Films produced Somos. in association with Symbolic Exchange.